ALFREDO VIGANO'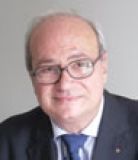 Senior Professor
Department of Accounting

Biographical note
Born November 4th, 1944. Degree in Economics from Università Bocconi.
Academic CV
Full Professor of Accounting. Member of the Accademia Italiana di Economia Aziendale. Member of the European Accounting Association. ITP - International Teachers Programme, Harvard Business School. President of ISU Bocconi. Previously he has taught at the Universities of Trento and of Parma. He has taught Theory of business measurement and assessment for the PhD in Business Administration and Management.

Research areas
Accounting and accounts. Corporate auditing. Corporate valuation.
Publications
SELECTED PUBLICATIONS
Gli investimenti d'impresa in risorse umane. Alcuni aspetti quantitativi di dinamica economica, Milano: Giuffrè, 1976; Le immobilizzazioni tecniche investigate nella dinamica economica d'impresa. Principi e concetti, Milano: Giuffrè, 1979; La revisione del bilancio di esercizio. L'approccio economico-aziendale alla revisione del bilancio destinato a pubblicazione, (with R. De Cicco), Milano: Giuffrè, 1983; Revisione e certificazione di bilancio, Milano: F. Angeli, 1989; "I principi e le regole di valutazione in alcuni paesi della CEE", in VV.AA., La quarta e la settima direttiva CEE nel progetto di attuazione, Milano: Giuffrè, 1989; Alcune osservazioni su realtà e modelli nel campo delle determinazioni quantitative di azienda. Scritti in onore del Prof. Carlo Masini, Milano: Egea, 1993; La situazione patrimoniale, finanziaria e il risultato economico nei nuovi conti annuali, Bologna: Ist. Editore, 1993; Processi di formazione dei principi contabili in alcuni paesi europei (with A. Provasoli), Napoli: Edizioni Scientifiche Italiane, 1995; Elementi di ragioneria internazionale, Milano: Egea, 1997; L'Internal Audit nelle banche (with M. Baravelli), Roma: Bancaria Editrice, 2000; Bilancio di esercizio. Valutazione e fiscalità, (with G. M. Garegnani, A. Provasoli, A. Viganò), Milano: Egea, 2001; L'utilizzo dei prodotti derivati nell'impresa: principi contabili ed aspetti civilistici, (Progetto Fintema), in Quaderni n° 2 - 2002, Milano: Egea, 2002; I bilanci intermedi di liquidazione: alcune riflessioni, Milano: Ed. Giuffrè (Rivista dei dottori commercialisti, anno LIII, fasc. 3-2002); L'utilizzo dei prodotti derivati nell'impresa: profili contabili alla luce di principi internazionali. Milano: Ed. Giuffrè (Rivista dei dottori commercialisti, anno LIV, fasc. 2 - 2003); Il gruppo di imprese. Aspetti giuridici ed economico-aziendali, in Il bilancio consolidato secondo i principi contabili internazionali (eds. A. Prencipe and P. Tettamanzi), Milano: Egea 2004; Il collegio sindacale nelle banche, Corporate governance, nuovo ruolo dei sindaci e controlli interni (eds. M. Baravelli, A. Viganò), Roma: Bancaria Editrice 2005. A. Vigano; Profili professionali, organizzazione del lavoro e remunerazione del collegio sindacale.