EMILIO CAROLI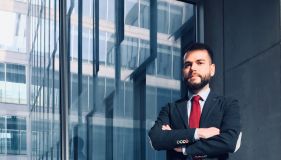 Research Fellow
Department of Law

Courses a.y. 2022/2023
50212
DIRITTO ROMANO - MODULO 1 (ISTITUZIONI DI DIRITTO ROMANO) [ROMAN LAW - MODULE 1 (INSTITUTIONS OF ROMAN LAW)]
50213
ROMAN LAW - MODULE 2 (ROMAN FOUNDATIONS OF EUROPEAN LAW)
Biographical note
Master degree in Law. After taking the advanced course in Roman law at the University of Rome "La Sapienza", he obtained a PhD degree in legal studies from the University of Milan.
He completed his education in Germany and France, at the universities of Dresden, Heidelberg, Munich and Paris.
Academic CV
Since 2014 he has been teaching assistant for the chairs of Roman Law at Bocconi University and since 2019, at the same University, he is research fellow for Roman Law - responsible Prof. Federico Pergami.
He's lecturer in Roman Law - Roman Foundations of European Law.
Research areas
Roman civil procedure
Process and arbitration
Late Roman Law
Roman Foundations of European Law