ENRICO BASILE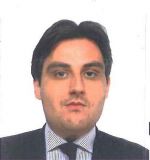 Assistant Professor
Department of Law

Courses a.y. 2021/2022
10779

IL PROCEDIMENTO TRIBUTARIO: POTERI DEL FISCO, ACCERTAMENTO , RISCOSSIONE E TUTELE DEL CONTRIBUENTE [THE TAX PROCEDURE: POWERS OF THE TAX AUTHORITIES, ASSESSMENT, COLLECTION AND TAXPAYER PROTECTION]
50102
DIRITTO PENALE - MODULO II (FOCUS SU CRIMINALITA' ECONOMICA) [CRIMINAL LAW - MODULE II (FOCUS ON CORPORATE AND BUSINESS CRIMES)]
50153
DIRITTO PENALE (FOCUS SU CRIMINALITA' ECONOMICA) [CRIMINAL LAW (FOCUS ON CORPORATE AND BUSINESS CRIMES)]
50155
CRIMINAL LAW - MODULE II (PATHS OF INTERNATIONALIZATION)
50156
CRIMINAL LAW (PATHS OF INTERNATIONALIZATION)
50249
WHITE-COLLAR CRIME
Biographical note
Born in Messina on July 1st, 1981. Graduated in Law summa cum laude in the academic year 2002/2003 at Messina State University School of Law. Ph.D. in Law of Business and Commerce at "Luigi Bocconi" Business University of Milano in 2008. Admitted to Bar having passed the Bar exam 2006 session.
Academic CV
From September 2014 Researcher with grant in Criminal Law at "Luigi Bocconi" Business University School of Law, where in 2013 worked as a Research assistant in Criminal Law.
From 2009 to 2011 granted as a Research Fellow on White-Collar Crime at Messina State University School of Law.
In 2006 Visiting Scholar at "Paul M. Hebert Law Center", Louisiana State University, Baton Rouge (La, USA).
Criminal Law lecturer and Criminal Law professor without tenure at "Luigi Bocconi" Business University School of Law and Bocconi's Law Qualifying Course, teaching assistant at the Criminal Law Courses held by professor Francesco Mucciarelli. Since 2012 teacher within the Master in Business Administration (MBA) and the Executive Master in Business Administration (EMBA) at Politecnico di Milano – School of Management.
Speaker at conferences and refreshing courses for lawyers on white-collar crime topics: market abuse, computer crime, bribery, tax crimes, quasi-criminal liability of legal entities, bankruptcy crimes and anti-money laundering.
Research areas
Criminal Law
White-collar Crime
Publications
SELECTED PUBLICATIONS
Author of various publications, including "Una nuova occasione (mancata) per riformare il comparto penalistico degli abusi di mercato? Il d.d.l. di delegazione europea 2016", in Diritto penale contemporaneo, maggio 2017; "L'autoriciclaggio nel sistema penalistico di contrasto al money laundering e il nodo gordiano del concorso di persone", in Cassazione penale, 2017, n. 3, 1277 ss.; "Condotta atipica e imputazione plurisoggettiva: alla ricerca del coefficiente di colpevolezza del concorrente "anomalo"", in Rivista italiana di diritto e procedura penale, 2015, n. 3, 1336 ss.; "Verso la riforma della disciplina italiana del market abuse: la legge-delega per il recepimento della direttiva 57/2014/UE", in La Legislazione penale, dicembre 2015"; Gli incerti confini dell'associazione per delinquere nel contesto della criminalità d'impresa" (nota a Trib. Firenze, uff. G.i.p., 17 febbraio 2012), in Giurisprudenza commerciale, 2014, f. 3, pt. II, pp. 511 ss.; "Art. 217-bis l. fall. e gruppi di società", in Banca, borsa e titoli di credito, 2013, f. 2, pt. I, pp. 203 ss.; "Contravvenzioni e contraddizioni in tema di abusi di mercato: tutela penale dei sistemi multilaterali di negoziazione", in Rivista trimestrale di diritto penale dell'economia, 2011, f. 4, pp. 747 ss.; "Soggetti attivi e concorso di persone nel reato", in A. Alessandri (a cura di), Un'indagine empirica presso il Tribunale di Milano: le false comunicazioni sociali, Milano, 2011, pp. 91 ss.; "Abusi di mercato bagatellari per molti, ma non per gli enti. Contravvenzioni di market abuse e responsabilità ex d.lgs. 231/2001", in La responsabilità amministrativa delle società e degli enti, 2011, n. 1, pp. 61 ss. and an article (in English) entitled "Is Cheating a Universal Moral Concept?", in Global Crime 2008, vol. 9, n. 4, pp. 354-367. Enrico Basile also translated into Italian and edited the Italian version of Stuart P. Green's monograph "Lying, cheating, and stealing. A moral theory of White-Collar Crime", whose title in Italian is "I crimini dei colletti bianchi. Mentire e rubare tra diritto e morale", Università Bocconi Editore, Milano, 2008.