EMILIA PIERA MERLOTTI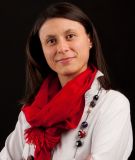 Lecturer
Department of Accounting

Courses a.y. 2021/2022
10163

SISTEMI DI PROGRAMMAZIONE, CONTROLLO E MISURAZIONE DELLE PERFORMANCES [MANAGEMENT CONTROL SYSTEMS PERFORMANCE EVALUATION]
11823

BILANCIO DEI GRUPPI DI IMPRESE [CONSOLIDATED FINANCIAL STATEMENTS]
11824

BILANCIO DI ESERCIZIO SECONDO I PRINCIPI CONTABILI NAZIONALI [FINANCIAL REPORTING AND NATIONAL ACCOUNTING STANDARDS]
11825

COMUNICAZIONE E ETICA NELLA PROFESSIONE AMMINISTRATIVA [DISCLOSURE AND ETHICS]
30426
BILANCIO - MODULO 1 / ACCOUNTING AND FINANCIAL STATEMENT ANALYSIS - MODULE 1
30427
BILANCIO - MODULO 2 / ACCOUNTING AND FINANCIAL STATEMENT ANALYSIS - MODULE 2
Biographical note
Born on 27th - November, 1978. Degree in Business Administration and Law - Università Bocconi. Ph.D in Business Administration - Università degli Studi di Pavia. Visiting scholar at Cass Business School - London (2008). Certified CPA.
Academic CV
Lecturer at Accounting Department and SDA Professor of the ACFAI Department of SDA Bocconi School of Management. Director of the University's Master in Accounting Auditing & Control (MAAC).
Research areas
Teaching Interests: Introductory Financial Accounting, Financial Accounting, Financial Statement Analysis, Consolidated Financial Statements.
Research Interests: Voluntary vs/mandatory disclosure, links between Corporate Governance and disclosure, Accounting Ethics and Corporate Social Responsibility.
Publications
SELECTED PUBLICATIONS
Articles
Scoring Firms' Codes of Ethics: An Explorative Study of Quality Drivers

, Co-authoring: Garegnani G.M. and Russo A.,

Journal of Business Ethics

, November 2013;

Does Industry Matter for the Quality of Codes of Ethics? Empirical Evidence from Major European Companies

. Co-authoring: Garegnani G.M. and Russo A., Accepted, Rivista Italiana di Ragioneria e di Economia Aziendale, Forthcoming 2013.
Research Reports
Fashion and Luxury Insight

, SDA Research in joint with Altagamma (from 2010).

Dirigente Preposto and Earnings Quality. An empirical analysis in the Italian Listed Companies segment

, Osservatorio di Revisione (SDA Bocconi) Research, in joint with Deloitte, 2012;

Non audit service: an Empirical Analysis in the Italian Listed Companies Segment

, Osservatorio di Revisione (SDA Bocconi) Research (from 2009).
Books and chapters:
Financial Accounting Workbook

, vol. 1 – 2 – 3, with Lombardi Stocchetti G., Egea, Milan, 2013;

Firms disclosure, Financial disclosure and Voluntary disclosure

(chapters 1, 2 and 3), in Comunicazione di bilancio nelle società non quotate, AA.VV., Il Pellicano, Egea, Milano, 2010;

The audit fees in Italy: an empirical analysis

in Airoldi G., Ferrari A. and Livatino M., Firm's institutional arrangements: a contingency approach, Egea, Milan, 2005;

The study of auditor change

in La reputazione delle società di revisione operanti in Italia: premium price, criteri di selezione e opinioni dei clienti, Cameran M. and Livatino M., Egea, Milan, 2005.