GIUSEPPE STABILINI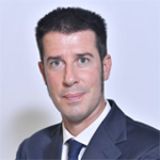 SDA Associate Professor of Practice
Department of Management and Technology

Courses a.y. 2021/2022
10138

OPERATIONS MANAGEMENT
10173

SUPPLY CHAIN MANAGEMENT
10278

GROWTH STRATEGIES
10582

STRATEGIC GROWTH - BUSINESS GAME
10939

SUPPLY MANAGEMENT
11330

SUPPLY CHAIN MANAGEMENT
11733

RIALTO BUSINESS GAME
20575
GLOBAL OPERATIONS AND SUPPLY CHAIN MANAGEMENT
Biographical note
Degree in Business Administration, Bocconi Unviersity (1999), ITP (International Teachers Programme), HEC Paris (2012).
Academic CV
Giuseppe Stabilini is Associate Professor of Practice in Operations and Technology Management at SDA Bocconi School of Management. Since January 2017, he is Operations and Technology Management Faculty Deputy at SDA Bocconi School of Management.
At SDA Bocconi, he is Director of the Executive Program in Procurement & Supply Management and responsible for the Supply Chain Management module at the Full Time MBA. He conducted numerous research, in-house training and consulting projects with some of the most important players in the automotive,household appliance, pharmaceutical and telecommunication industry.
His research activities focus on procurement and supply chain management, with a strong focus on chief procurement officer responsibilities and decisions, in industrial or services companies. Recently, he focalizes his attention on some projects dealing with suppliers' portals and supply chain collaboration.
Research areas
Operations management
Procurement and supply management
Supply chain Management
Publications
SELECTED PUBLICATIONS
Secchi R., Stabilini G., (2017), "L'incontro tra domanda e offerta: il ruolo della logistica", in Castaldo S, Mauri C., (a cura di), Store management. Il punto vendita come luogo di customer experience, Franco Angeli
Giuffrida M., Stabilini G., (2016) "Il marketing d'acquisto, una prospettiva comune agli acquisti pubblici e a quelli di aziende private", in Brusoni M., Cusumano N., Vecchi V., Gli acquisti pubblici. Un approccio manageriale per la gestione del cambiamento, EGEA
Stabilini G., (2016) "La gestione delle scorte. In equilibrio tra servizio
al cliente e contenimento dei costi", in Brusoni M., Cusumano N., Vecchi V., Gli acquisti pubblici. Un approccio manageriale per la gestione del cambiamento, EGEA
Stabilini G., Belvedere V., (2014), Alternative Models of Demand driven Supply Chains: Size specific Solutions in Italian Fashion Companies, Fashion Practice, Volume 6, Issue 2, pp. 221–242
Secchi R., Stabilini G., (2012) "Barilla", in R. Secchi "Supply Chain and Made in Italy", EGEA
Secchi, R., Stabilini G., Pozzoli E. (2010), "Il progetto portale fornitori", Finanza Marketing e Produzione, n°1, marzo, pp. 43-76
Secchi R., Stabilini G., 2010, "Impatto del portale fornitori sul processo d'acquisto", Economia & Management, n.3 – maggio-giugno, pp. 77-98
Stabilini G., (2008), "La gestione della rete dei fornitori" in P. Preti e M. Puricelli (a cura di) La guida del Sole 24 Ore alla Gestione delle PMI, Il Sole 24 Ore, Milano, pp. 211-244
G. Stabilini (a cura di), (2005), Acquistare prodotti e servizi. Processi, logiche e soluzioni operative, ETAS Libri, RCS
Stabilini G., (2004) "Approvvigionamenti e marketing d'acquisto" in E. Baglieri (a cura di) La gestione strategica degli approvvigionamenti, pp. 51 – 90, ETAS Libri, RCS
Stabilini G., (2001) "Lo sviluppo nuovi prodotti", in A. Grando (a cura di), Innovazione, produzione e logistica nell'era dell'economia digitale, pp. 47 - 80, ETAS Libri, RCS
Stabilini G., Giuffrida M., (2001) "Gli approvvigionamenti", in A. Grando (a cura di), Innovazione, produzione e logistica nell'era dell'economia digitale, pp. 105 - 135, ETAS Libri, RCS
Stabilini G., Giuffrida M., (2001) "L'evoluzione dei rapporti di fornitura nell'impresa a rete", in S. Vicari (a cura di), Il management nell'era della connessione. Dalla catena fisica alla rete virtuale del valore, pp. 217 - 250, EGEA