FRANCESCO MOMENTE'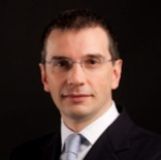 Researcher with Tenure
Department of Accounting

Courses a.y. 2021/2022
20177
FAIR VALUE ACCOUNTING, REPORTING AND VALUATION
20223
DEAL DESIGN AND VALUATION FOR BUSINESS COMBINATIONS AND JOINT AGREEMENTS
Biographical note
Born November 25th, 1968. Degree in Business Administration from Università Ca' Foscari, Venice.
Academic CV
Researcher with tenure in Corporate Finance at Bocconi University. Formerly he taught at Ca' Foscari University, Venice. He also served as a researcher in different research centers of the former Institute of Administration, Finance and Control at Università Bocconi. He was visiting scholar at the Haas School of Business, University of California, Berkeley.
Research areas
His field of research embrace a broad range of issues relating to the shareholder value creation, the valuation of businesses for M&As and the measurement of the fair value of financial instruments and intangible assets for financial reporting purposes.
His recent research focused on the analysis and measurement of the impact of the accounting information quality and of the corporate social responsibility policies of the company on its measures of the cost of capital and market value.
Publications
SELECTED PUBLICATIONS
Articles:
Ferrari M., Momente' F., Reggiani F. (2012), Investor perception of the International Accounting Standards Quality: Inferences from Germany – in JOURNAL OF ACCOUNTING AUDITING & FINANCE, vol. 27, p. 527-556


Bird R., Momente' F., Reggiani F. (2012), The Market Acceptance of Corporate Social Responsibility: A Comparison across Six Countries/Regions. AUSTRALIAN JOURNAL OF MANAGEMENT, vol. 37, p. 153-168


Bagna E., Bini M., Bird R., Momentè F. , Reggiani F. (2010), Accounting for employee stock options: What can we learn from the market's perceptions?. JOURNAL OF INTERNATIONAL FINANCIAL MANAGEMENT & ACCOUNTING, vol. 21, p. 161-186


Bird R., Hall A. D., Momente' F., Reggiani F. (2007), What Corporate Social Responsibility Activities are Valued by the Market?. JOURNAL OF BUSINESS ETHICS, vol. 76, p.189-206


Momente' F. (2000), Il nuovo segmento di Borsa per i titoli STAR: uno strumento efficace per ridurre lo small size effect?, RIVISTA MILANESE DI ECONOMIA-CARIPLO, n. 73-74


Momente' F. (1999), I "nuovi mercati" ed il finanziamento delle imprese ad elevato potenziale di crescita, RIVISTA MILANESE DI ECONOMIA-CARIPLO, n. 69-70


Momente' F. (1998), Incentivi fiscali agli investimenti e scelte finanziarie d'impresa: gli effetti della Legge Visco, RIVISTA MILANESE DI ECONOMIA-CARIPLO, n. 67-68
Books:
Momente' F. (2003), La valutazione degli Intangibili nei gruppi, Milano, Università Bocconi Editore


Momente' F. (2000), Finanza d'affari e sviluppo d'impresa. Logiche e strumenti, Milano, EGEA