ANNA EUGENIA OMARINI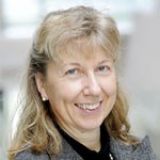 Researcher with Tenure
Department of Finance

Courses a.y. 2022/2023
12170

DIGITAL FINANCE WEEK
20576
BANK AND FINTECH: VISION AND STRATEGY
30006
SISTEMA FINANZIARIO / FINANCIAL MARKETS AND INSTITUTIONS
30511
FINTECH FOR BANKING AND FINANCIAL TRANSFORMATION
Biographical note
Born in Milan. Degree in Business Administration from Bocconi University.
Academic CV
Researcher with Tenure and Adjunct professor in Financial Markets at the Department of Finance, Bocconi University.
SDA Senior Professor, knowledge group of Banking and Insurance, at SDA Bocconi School of Management.
ITP Programme at the Stern School of Business, New York University (1999).
She is member of the editorial board and revier for international journals.
Research areas
FinTech for banking and digital transformation, Bank strategy and management, Retail banking, Bank marketing, Private Banking/Wealth Management, Electronic Payments.
Publications
SELECTED PUBLICATIONS
SELECTED PUBLICATIONS
ARTICLES
"La digital banking transformation: dall'unbundling al re-bundling, verso nuovi modelli di intermediazione", in Bancaria, pp.65-76, n.1, 2020
"Digital technologies, Fintech and Techfin in the Financial Intermediation Ecosystem: Partners Affiliation versus Partnering Infrastructure. Towards a regulatory perspective", in Journal of Financial Services Research, Vol. 9, No. 4; pp.97-116, 2018
"Fintech and the Future of the Payment Landscape: The Mobile Wallet Ecosystem. A Challenge for Retail Banks ?", in International Journal of Financial Research, 2018, Vol. 9, No.4, http://www.sciedupress.com/journal/index.php/ijfr/article/view/14292
"Peer-to-Peer Lending: Business Model Analysis and the Platform Dilemma, in International Journal of Finance, Economics and Trade (IJFET), 2018;2(3):31-41
https://scidoc.org/IJFET-02-301.php
"Banks and Fintechs: How to Develop a Digital Open Banking Approach for the Bank's Future", in International Business Research Journal, Vol.11, No.9, September, 2018 http://www.ccsenet.org/journal/index.php/ibr/article/view/76769
"The retail bank of tomorrow: a platform for interactions and financial services. Conceptual and managerial challenges", in Research in Economics and Managment (REM), vol.3, no.2, 2018
"Private banking: new frontiers in getting customers and keeping them", in Journal of Management Studies (Sri: JMS), vol.1, no.2, October, 2017, pp13-25
"The digital transformation in banking and the role of Fintechs in the new financial intermediation scenario" in International Journal of Finance, Economics and Trade (IJFET), 1(1), 1-6, 2017
"Retail Banks and the priority: the need to balance strategy, capital, people, process and the institutional stature", in Journal of Finance and Bank Management, vol. 4, no.2, 2016, pp.01-14
"Retail banking a business in deep transformation", in Arabian Journal of Business and Management Review, Vol. 6.240, 2016
"Strategy and Business Models in Retail Banking: Why Should They Matter Also to Supervisors?", Journal of Financial Transformation, Issue 39, 2014
"Multichannel Distribution in Banking: Customers Perspectives and Theoretical Frameworks to Increase User Acceptance of a Multiplatform Banking Business", in Journal of Banks and Bank Systems, Issue 1, 2013
"Looking for strategies to re-launch retail banking: the mobile payment ecosystem", in GSTF International Journal on Business Review, Vol. 2 No. 3, 2013
"Molyneux P. Omarini A., "Private Banking in Europe. Getting clients and keeping them, Paper presented at the Annual Conference of the European Association of University Teachers of Banking and Finance, Conference theme: "Financial Systems: Empirical Research and Contemporary Developments", Cass Business School, City University, London 31 August 3 September, 2005
CHAPTERS IN BOOKS
The Retail Banking Business: Disruption versus Evolutionary Transformation", chapter in Top 5 Contributions on Business & Management, Avid Science, ebook: http://www.avidscience.com/book/top-5-contributions-on-business-management/, ISBN: 978-93-88170-09-
Retail Banks: why do they stay in between capital and strategy?, in Bracchi G. – D. Masciandaro (a cura di), XIX Rapporto sul sistema finanziario. Quale banca commerciale? Mercati, regole e capitale umano, 2014
M.C. Cito, U. Filotto, A. Omarini, L'organizzazione della funzione marketing in Ancarani F. – Musile Tanzi P.(a cura di), Il marketing per le banche e le assicurazioni. Competenze specifiche e pratiche di successo, Milano, Egea, 2012
U. Filotto, A. Omarini, C. Saibene, Le ricerche di marketing nel settore bancario assicurativo, in Ancarani F. – Musile Tanzi P.(a cura di), Il marketing per le banche e le assicurazioni. Competenze specifiche e pratiche di successo, Milano, Egea, 2012
"Dalla bancarizzazione del migrante quale possibile evoluzione nel modello di business bancario", Omarini A. Borzi N., in Napolitano E. - L. Visconti (a cura di), Welcome bank e marketing bancario, Egea, Milano, 2011
"La conoscenza del cliente nell'economia delle banca moderna. Dalla banca transazionale alla banca relazione, verso un'azienda knowledge based", in Comana M. e Brogi M. (a cura di), Saggi in onore di Tancredi Bianchi, Bancaria Editrice, Roma, 2009
"La revisione dei modelli distributivi bancari post merger: reti dedicate o multibusiness? Brand unici o differenziati?", in (a cura di) Carretta A. Schwizer P., Change management e post merger integration. Un'analisi della creazione di valore del governo dei processi di fusione e acquisizione nel sistema finanziario, Bancaria Editrice, Roma, 2008
Molyneux P. Omarini A., "Private Banking in Europe. Getting clients and keeping them", in B Sujatha, Nancy John (edited by), Private Banking, ICFAI University Press (Institute of Chartered Financial Analysts of India), Hyderabad, 2007
"Clients", in Maude D., Global Private Banking and Wealth Management. The New Realities, in John Wiley & Sons Ltd., Chechester, 2006
"The evolution of electronic money", in Pacifici G. – Pozzi P. (edited by), Money-on-line. Digital payment systems and smart cards, Milano, FrancoAngeli, 2004
"Portali aziendali B2E in ambito bancario: opportunità, esperienze e prospettive", in Biffi A. – Demattè C. (a cura di), L'araba fenice: economia digitale alla prova dei fatti, Etas, Milano, 2003
"Le banche e il commercio elettronico: l'economia di un nuovo business", in Filotto U. (a cura di), E-Finance e E-Commerce: banche e nuovi competitors, Bancaria Editrice, Roma, 2000
"Ruoli e funzioni della banca nel commercio elettronico", in Filotto U. (a cura di), E-Finance e E-Commerce: banche e nuovi competitors, Roma, Bancaria Editrice, 2000
BOOKS
Banks and banking: digital transformation and the hype of fintech. Business impact, new frameworks and managerial implications, Mc-GrawHill Education, Arpil, 2019 (BOOK, eBOOK)
Retail Banking: Business Transformation and Competitive Strategies for the Future, Palgrave MacMillan, MacMillan Publishers, 2015
Private Banking and Wealth management. Customer Segmentation a Way for Selecting, Getting & Keeping Customers, Editor VDM Verlag Dr. Müller Ltd, Germany, 2010
Il migrant banking: esigenze della clientela immigrata e modelli di servizio per l'offerta, (a cura di), Bancaria Editrice, Roma, Marzo 2006
Le strategie competitive nel retail banking. Segmentazione della clientela, modelli organizzativi e politiche commerciali, Roma, con Baravelli M., Bancaria Editrice, 2005
Il loyalty management in banca: strategie ed esperienza. I programmi fedeltà nel rapporto banca-cliente, Bancaria Editrice, Roma, 2004