STEFANO ROSSI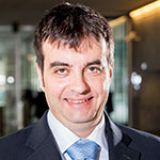 Full Professor
Department of Finance

Courses a.y. 2021/2022
10398

CORPORATE VALUATION
20127
FINANZA AZIENDALE (Introduzione alle valutazioni) / CORPORATE FINANCE (Business valuation)
30414
PRINCIPLES OF FINANCE
40214

FINANCE 1
Biographical note
Stefano Rossi is a Professor of Finance in the Finance Department at Bocconi University, where he holds the Generali Chair in Insurance and Risk Management. Stefano is a Research Affiliate of the Centre for Economic Policy Research (CEPR), a Research Associate of the European Corporate Governance Institute (ECGI), and an Associate Editor of European Financial Management. Here is a (somewhat) recent Curriculum Vitae.
Academic CV
Prior to joining Bocconi in 2017 Stefano taught at the Stockholm School of Economics, Cornell Universtiy, Imperial College, and Purdue. Stefano holds a PhD in Finance from London Business School; a BA and MSc in Economics from Bocconi University; and he was a visiting fellow at Harvard University.
Research areas
Stefano's research interests include law and finance corporate governance, bankruptcy and financial distress, debt financing, international finance, sovereign borrowing, financing of innovations, and quantitative trading.
Publications
SELECTED PUBLICATIONS
His research has been published or is to appear in top peer-reviewed journals such as The Journal of Finance, The Journal of Financial Economics, The Review of Financial Studies, The Journal of Monetary Economics, and The Review of Finance, and has been featured in publications such as The Financial Times and The Economist. Stefano's research on the evolution of ownership (with J. Franks and C. Mayer) was awarded two international prizes for Best Paper by the European Corporate Governance institute. More details in his personal page.