MARCELLO GABOARDI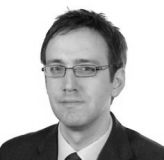 Associate Professor
Department of Law

Courses a.y. 2022/2023
50016
DIRITTO PROCESSUALE CIVILE - MODULO 1 [CIVIL PROCEDURE LAW - MODULE 1]
50017
DIRITTO PROCESSUALE CIVILE - MODULO 2 [CIVIL PROCEDURE LAW - MODULE 2]
50170
DIRITTO DELL'ARBITRATO INTERNO E INTERNAZIONALE [DOMESTIC AND INTERNATIONAL ARBITRATION]
50200
SEMINARIO DI ATTI GIURIDICI NELL'AMBITO DEL PROCESSO CIVILE [CIVIL LEGAL PROCEEDINGS SEMINAR]
50203
DIRITTO DELLA CRISI D'IMPRESA (ITALIANO ED EUROPEO) [BANKRUPTCY LAW (ITALIAN AND EUROPEAN)]
Biographical note
Born December 25th, 1979. Degree in Law from Università Cattolica of Milan. PhD in Business Law from Università Bocconi
Academic CV
Assistant Professor of Law at Bocconi Law School. He teaches Civil Procedure Law, Italian and European Bankruptcy Law, and Legal Writing. He is member of the faculty of the Ph.D. program (Legal Studies) at Bocconi University. He is also Visiting Fellow at Ludwig-Maximilians-Universität of Munich.
Research areas
Civil Procedure Law. Bankruptcy. Arbitration
Publications
SELECTED PUBLICATIONS
Books: Il concorso di azioni, I. Contratto, impresa e tutela giurisdizionale dei diritti, Milano, 2018.
Selected Articles, Essays, and Reviews:
How to Reduce the Gap? A Comparative View on the Policies Behind the Intervention Rules (with Cesare Cavallini), The Review of Litigation (forthcoming 2020); Enforcing the Italian Consumer and Capital Market Law Within the European Legal Context, in Enforcing Consumer and Capital Market Law in Europe - The Diesel Emission Scandal (Thomas M.J. Möllers & Beate Gsell eds.) (Intersentia, Cambridge – Antwerp – Portland) (forthcoming 2019); New Ways of Protecting Collective Interests: Italian Class Litigation & Arbitration Through a Comparative Analysis, Journal of Dispute Resolution (forthcoming 2019); How Judges Can Think: The Use of Expert's Knowledge as Proof in Civil Proceedings, 18 Global Jurist (2018) 1.
Spunti sulla legge delega per la riforma organica delle procedure concorsuali: profili processuali, 1 Riv. soc. (2018) 137; Mutamento del precedente giudiziario e tutela dell'affidamento della parte, 2 Riv. dir. proc., 435 (2017); Trasferimento del processo in sede arbitrale e ruolo della volontà nell'atto processuale, 3 Riv. dir. proc. 659 (2016); Arbitrato e azione di classe, 4-5 Riv. dir. proc. 987 (2014); La rappresentanza processuale della società, 4 Riv. soc. 785 (2014); Accertamento giudiziale e «interesse sociale», 4-5 Riv. dir. proc. 934 (2013); La provvisoria esecutorietà della sentenza nelle procedure concorsuali, 6 Fall. 633 (2010).
Concordato preventivo e principio di autoresponsabilità del debitore insolvente (comment on Cass. 19 November 2018, no. 29740), 11 Fall. 1366 (2019); La tutela del contraddittorio nell'istruttoria prefallimentare (comment on Cass., 22 August 2018, no. 20957), 1 Fall. 33 (2019); Procedimento ex art. 2409 c.c. ed efficacia immediata del decreto camerale (comment on Trib. Torino, 4 October 2017), 6 Soc. 626 (2018); La domanda di reclamo prefallimentare e la garanzia del giusto processo (comment on Cass. 11 May 2017, no. 11541), 12 Fall. 1292 (2017); Procedimento di revoca del concordato e principio del contraddittorio (comment on App. Venezia, 18 April 2016), 4 Fall. 467 (2017); Ordinanza provvisoria di rilascio dell'immobile locato e procedure concorsuali (comment on Trib. Roma, 9 July 2015), 8-9 Fall. 974 (2016); Delibera assembleare negativa e tutela cautelare d'urgenza (comment on Trib. Milano, 28 November 2014), 6 Soc. 711 (2015); Fallimento sociale e interesse del socio a far valere la nullità del contratto (comment on Trib. Milano, 11 September 2012), 12 Fall. 1484 (2013); Fallimento e tutela del promissario acquirente di bene immobile (comment on Trib. Torino, 7 September 2011), 8 Fall. 988 (2012); La provvisoria esecutorietà dei (soli) capi condannatori della sentenza revocatoria fallimentare (comment on Cass., 29 July 2011, n. 16737), 12 Fall. 1400 (2011); Riassunzione del processo e sospensione «integrale» della liquidazione (comment on Trib. Roma, 7 February 2011), 7 Fall. 869 (2011).
Comment on article 16 (Sentenza dichiarativa di fallimento), 17 (Comunicazione e pubblicazione della sentenza dichiarativa di fallimento), 98 (Impugnazioni), 164 (Decreti del giudice delegato), 165 (Commissario giudiziale), 166 (Pubblicità del decreto), 167 (Amministrazione dei beni durante la procedura), 169 (Norme applicabili), 173 (Revoca dell'ammissione al concordato e dichiarazione del fallimento nel corso della procedura), in Commentario alla legge fallimentare, C. Cavallini ed., Milano (EGEA), 2010.