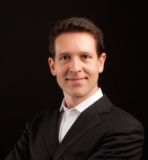 Associate Professor - L 230/05

Courses a.y. 2013/2014
30017
FINANZA AZIENDALE / CORPORATE FINANCE
40216
FINANCE 3

Biographical note
Hannes specializes in empirical corporate finance. He is currently studying board compensation, the evolution of family firms, the relationship of managerial turnover to firm performance, and the impact of blockholders on firm performanc during the recent financial crisis. He has previously worked on the long-term evolution of ownership structures and on firms' decision on where to incorporate internationally. His work has been published in the Review of Financial Studies, the Review of Finance and the Journal of Corporate Finance. He has been awarded the S.A.C. Capital Advisors, L.P. Best Conference Paper Prize at the EFA 2012.

Academic CV
Hannes is a graduate of the Ludwig Maximilians University of Munich, where he earned a master's degree in business economics in 2001. He has been a Postdoctoral Fellow at London Business School and Saïd Business School, University of Oxford. He earned a doctorate degree in finance in 2005 from Ludwig Maximilians University of Munich and was a visiting doctoral student at the University of Oxford during 2004. Hannes joined the Bocconi faculty in 2007. In 2009, 2010 and 2011 he was rated as among the 20 best teaching faculty at Bocconi University.

Research areas
Family firms, boards and managers, private equity, law and finance, financial regulation, corporate governance.

Selected publications
Winner of S.A.C. Capital Advisors Best Conference Paper Award presented at the 39th European Finance Association Annual Meeting, Copenhagen