GRAZIELLA ROMEO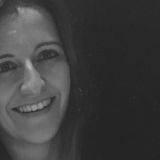 Associate Professor
Department of Law

Courses a.y. 2020/2021
10079

PRINCIPLES OF LAW
30004
DIRITTO - MODULO 2 (PUBBLICO) / LAW - MODULE 2 (PUBLIC LAW)
50064
CIVIL LIBERTIES AND HUMAN RIGHTS
50096
DIRITTO COMPARATO PUBBLICO [COMPARATIVE PUBLIC LAW]
50193
CITIZENSHIP AND MIGRATION LAW
50250
GENDER LAW AND WOMEN'S RIGHTS
Biographical note
Born December 30th, 1981. She graduated in Law from Bocconi University and received her PhD in Constitutional Law from University of Milan. She was Visiting Scholar and Guest Lecturer at Fordham Law School where she focused on Citizenship and fundamental rights. She was previously visiting researcher at the Institut d'Études européennes, Université Libre de Bruxelles.
Academic CV
Assistant Professor of Constitutional Law. Member of the faculty of the Phd in International Law and Economics at Bocconi University. From April 2011 to February 2013, she was researcher with grant in Public Law at the University of Insubria.
Research areas
Fundamental Rights. Constitutional Adjudication. Methods of argumentation of Constitutional Courts.
Publications
SELECTED PUBLICATIONS
She published the monographic work: La cittadinanza sociale nell'era del cosmopolitismo: uno studio comparato. Padova: CEDAM, 2011, pp. I-297. (Eng: Social Citizenship in the Era of Cosmopolitanism).
Works authored by G. Romeo include:
The Internet and Constitutional Law: The Protection of Fundamental Rights and Constitutional Adjudication in Europe. London: Research in Constitutional Law Series, Routledge, 2016 (ed. with O. Pollicino); The Italian Constitutional Reform of 2016: an 'exercise' of change at the crossroad between constitutional maintenance and innovation, 2017 Special Issue, The Italian Law Journal 31 (2017); (with E. Mostacci) A Br-Exit Strategy: Questioning Dualism in the Decision R (Miller) v. the Secretary of State for Exiting the European Union, European Papers 1 (2017); Measuring Cosmopolitanism in Europe. Standards of Judicial Scrutiny Over Non-Citizens' Rights, in Cambridge Journal of International and Comparative Law, 2014, vol. 3, 907-928; Looking back in anger and forward in trust: the complicate patchwork of the damges regime for infringements of rights in Italy, in E. Baginska (ed.), The Damages Regimes for Infringements of Human Rights, Berlin, Springer, forthcoming 2015; The recognition of same-sex couples' rights between counter-majoritarian principle and ideological approaches: a State level perspective, in D. Gallo, L. Paladini, P. Pustorino (eds), Same-Sex Couples before National, Supranational and International Jurisdictions, Berlin, Springer, 2013, pp. 15-32; Being Stranger at Home: Citizen and Alien as "Cross Categories" in the U.S. Facing Global Terrorism, in L. Bonfield et al. (eds), Immigration and Right to Nationality. Napoli: ES Jus Gentium Europaeum, 2015, 65-89; Citizenship in the Age of Globalization, in Comparative Law Review, n. 2, 2011, p. 1-24; Civil rights v. social rights nella giurisprudenza della Corte europea dei diritti dell'uomo: c'è un giudice a Strasburgo per i diritti sociali?, in L. Mezzetti, A. Morrone (a cura di), Lo strumento costituzionale dell'ordine pubblico europeo, Torino, Giappichelli, 2011, p. 487-504.
(The list of prof. Romeo's publications is available at her personal page).