FRANCESCO PERRINI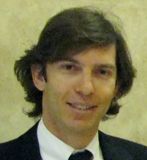 Full Professor
Department of Management and Technology

Courses a.y. 2020/2021
20129
FINANZA STRATEGICA [STRATEGIC FINANCE]
20212
ANALISI STRATEGICHE E VALUTAZIONI FINANZIARIE [STRATEGIC ANALYSES AND FINANCIAL VALUATION]
20333
CRISI D'IMPRESA E PROCESSI DI RISTRUTTURAZIONE [CORPORATE DISTRESS AND TURNAROUND MANAGEMENT]
30011
SEMINARI DI BUSINESS ETHICS E RESPONSABILITA' SOCIALE [BUSINESS ETHICS AND SOCIAL RESPONSABILITIES SEMINARS]
30060
ECONOMIA AZIENDALE E GESTIONE DELLE IMPRESE / MANAGEMENT
Biographical note
Born December 10th, 1965. Degree in Business Administration from Università Bocconi. PIM, ESADE, 1988 (Barcellona). Visiting scholar, UCLA, 1993. Specialisation Course in Stock Exchanges and other Regulated Markets, Università Bocconi, 1994-1995. International Teachers Program, NYU Stern School of Management, New York, 2000-2001.
Academic CV
Francesco Perrini is Full Professor of Strategic Management & Technology Department and SIF Chair of Social Entrepreneurship & Philanthropy. He is also Senior Professor of Corporate Finance and Real Estate at SDA Bocconi School of Management.
He is Director CReSV - "Center for REsearch on Sustainability and Value", Director MAGER - Master in Sustainability, Green Management, Energy and CSR, Head CSR Unit - "Business Ethics and Social Issue in Management". Founder of the Finetica Observatory with the Pontificia Università del Laterano, Vatican City. As of 2012, he is also Vice-Chair of European Academy of Business in Society EABIS.
Research areas
Strategic management & technology. Corporate Finance and Real Estate. Valuations of investments, firms and start-ups. Crisis and corporate restructuring. Financial strategies for development, stock-exchanging listings, project financing, financial communication. Economic analysis for corporate decisions. Corporate social responsibility. Sustainability. Social Entrepreneurship. Philanthropy.
Publications
SELECTED PUBLICATIONS
I-Valuation. Competitive Analysis for Firm Valuation. The Missing Link between Corporate Finance and Strategy, forthcoming Wiley, UK. Management, Economia e Gestione delle Imprese, Milano EGEA 2012. Strategia e finanza dell'energia sostenibile, Milano EGEA 2012. Sustainable Value Creation: from a country to a corporate perspectives (with Emanuele Teti), Milano EGEA 2012. Integrazione della CSR nei rapporti di filiera delle PMI (with Clodia Vurro), Milano EGEA 2011. Social Venture Capital & Venture Philanthropy (with Clodia Vurro), Milano EGEA 2010. Investimenti e contratti in Cina (with Matteo Piccinali). Milano EGEA 2010. Corporate social responsibility (with Antonio Tencati), Milano Egea 2008. Finanza Aziendale, by Block, S.B. and Hirt, G.A. (Italian edition edited by), McGraw-Hill, 2008. I-Valuation. Intangibili e valutazioni d'impresa (with Claudio Chiacchierini e Vincenzo Perrone), Preface of Luigi Guatri, Egea, 2008. Social Entrepreneurship (edited by), Milano EGEA 2007. Responsabilità d'impresa e finanza etica. Milano EGEA 2002. Etica, Finanza e valore d'impresa (with S. Lanza, M. Calcaterra), FINETICA, Milano, EGEA, 2001; E-valuation. Valutare le imprese internet, Milano, McGraw Hill, 2000; La gestione della quotazione per valorizzare le Pmi: STAR, il nuovo segmento di Borsa e il Nuovo Mercato, Milano, EGEA, 2000; Le nuove quotazioni alla Borsa Italiana. Evidenze empiriche delle Pmi, Milano, EGEA, 1999; Capitale di rischio e mercati per Pmi. Metodologie e canali di accesso al capitale per lo sviluppo, Milano, EGEA, 1998; I fondi d'investimento mobiliari chiusi (with A. Gervasoni), Milano, EGEA, 1994.
Selected international publications
Perrini, F., Russo, A., Tencati, A., & Vurro, C. 2011. Deconstructing the relationship between social and financial performance. Journal of Business Ethics, 102, p. 59-76;
Vurro, C., & Perrini, F. 2011. Making the most of corporate social responsibility reporting: Disclosure structure and its impact on performance. Corporate Governance: The International Journal of Business in Society, 11(4): 459-474;
Perrini, F., & Vurro, C. 2011. Fostering social business through venture philanthropy: The role of financing in the process of new social business creation. Journal of Social Business, 1(1): 126-154
Vurro, C., Dacin, M. T., & Perrini, F. 2010. Institutional antecedents of partnering for social change: How institutional logics shape cross-sector social partnerships. Journal of Business Ethics, 94(Supplement 1): 39-53;
Perrini F., Russo A., (2010), "Investigating Stakeholder Theory and Social Capital: CSR in Large firms and SMEs", Journal of Business Ethics, 91/2: 207-221.
Vurro, C., Russo, A. & Perrini, F. (2009), "Shaping sustainable supply chains: Network determinants of supply chain governance models", Journal of Business Ethics, 90(supplement 4): 607-621
Perrini F., (2006), "The Practitioner's Perspective on Non-Financial Reporting", Strategies for Corporate Social Responsibility, California Management Review, 48(2) pp 73-103.