CESARE CONTI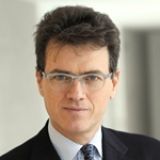 Associate Professor
Department of Finance

Courses a.y. 2019/2020
10042

CORPORATE FINANCIAL RISK MANAGEMENT
20198
FINANZA AZIENDALE E DEI MERCATI / FINANCIAL MANAGEMENT AND FINANCIAL MARKETS
20542
FINANCIAL RISK MANAGEMENT NELLE AZIENDE [CORPORATE FINANCIAL RISK MANAGEMENT]
30017
FINANZA AZIENDALE / CORPORATE FINANCE
Biographical note
Born March 16th, 1963. Degree in Economics from Università degli studi di Bergamo (1986). PhD in Business Administration and Management from Bocconi University (1991). Visiting Scholar, Department of Risk management and Insurance, Georgia State University, Atlanta, Georgia, USA (1989).
Academic CV
Associate Professor of Corporate Finance. Lectures in Corporate Finance on undergraduate program and Corporate Financial Risk Management on graduate and master programs. He coordinates the FIN.TE.M.A Project, (Finance, Treasury, Management & Accounting), a project addressed to practitioners (CFO, Finance Managers, Accountants and Treasurers).
Research areas
Corporate financial risk governance, management, accounting and reporting. Accounting of derivatives and risk disclosure. Corporate finance. International corporate finance. Corporate financing and financial analysis.
Publications
SELECTED PUBLICATIONS
Conti C. (2012), La proposta di riforma del mercato dei derivati OTC: alcune implicazioni per le imprese, Economia e Management n.3, pag. 19-29.
Conti C., Mauri A. (2008), Corporate Financial Risk Management: Governance and Disclosure Post IFRS, The Icfai Journal of Financial Risk Management, Vol. V, N.2, June 2008, pag.20
Conti C. (2006), Introduzione al Corporate Financial Risk Management, Pearson Education