FRANZ WOHLGEZOGEN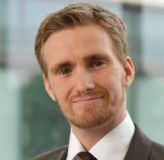 Assistant Professor
Department of Management and Technology


Biographical note
B.A. in Business Economics, FOM, Essen, Germany (2004)
Ph.D. Candidate in Management and Organizations; Kellogg School of Management, Northwestern University, Evanston, IL (2014)

Academic CV
Lecturer at the Kellogg School of Management, Northwestern Law School, Northwestern School of Continuing Studies

Research areas
Governance and management of organizational networks
Evolution of organizations and organizational fields
Social entrepreneurship and philanthropy

Selected publications
Sasha Albers, Franz Wohlgezogen, and Ed Zajac (forthcoming). "Strategic alliance structures: an organization design perspective", Journal of Management.
Ranjay Gulati, Franz Wohlgezogen, Pavel Zhelyazkov (2012) "The two facets of collaboration: cooperation and coordination in strategic alliances", Academy of Management Annals, p1-53.
Don Haider, and Franz Wohlgezogen (2012) "Efficiency comes at a cost: balancing alliance partners' mission and efficiency goals in Chicago's Back Office Cooperative", Stanford Social Innovation Review, 10 (1), p66-71.
Mary-Hunter Morris, Franz Wohlgezogen, Ed Zajac (2011) "Rich language for poor firms: the symbolic management of bankruptcy", Academy of Management Best Paper Proceedings.
Ranjay Gulati, Nitin Nohria, and Franz Wohlgezogen (2010) "Roaring out of a Recession", Harvard Business Review, Vol. 88 Issue 3, p62-69.
William Ocasio, and Franz Wohlgezogen, F. (2010) "Attention and Control", in: Sim Sitkin, Laura Cardinal, Katinka M. Bijlsma-Frankema (eds.) Organizational Control: New Directions in Theory and Research, Cambridge: Cambridge University Press, p343-398.
Franz Wohlgezogen, and Paul Hirsch (2009) "Negotiating actor–environment relations: framework for comparative research", in: Brayden King, B., Felin, T., Whetten, D. (eds.): Studying Differences between Organizations: Comparative Approaches to Organizational Research, Research in the Sociology of Organizations, Volume 26, p153–182.