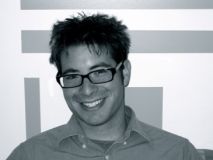 Courses a.y. 2012/2013
20175
UNDERSTANDING CONSUMER (CONSUMER BEHAVIOUR AND CCT) - MODULE 1
30227
INTRODUCTION TO E-MARKETING AND E-COMMERCE
30259
NEW PRODUCTS AND PRODUCT MANAGEMENT
40049
CONSUMER BEHAVIOUR

Biographical note
Caleb Warren is a consumer psychologist who studies questions like, "What makes things funny?" and "What makes things cool?" By attempting to answer these questions, he hopes his research can help improve marketing strategy and enhance consumer well being... or at least make for an interesting conversation.

Academic CV
Leeds School of Business, University of Colorado, Boulder. PhD in Marketing, May 2010. Advisor: Margaret C. Campbell. Goizueta Business School, Emory University. Bachelor of Business Administration, May 2004. Concentration in Marketing.

Research areas
Consumer psychology; Humor; Symbolic meaning; Social influence; Motivation; Attitudes/Preferences.

Selected publications
McGraw, A. P., Warren, C., Williams, L. E., & Leonard, B. 2012. Too Close For Comfort or Too Far to Care? Finding Humor in Distant Tragedies and Close Mishaps. Psychological Science. Forthcoming. Campbell, M. C., & Warren, C. 2012. A Risk of Meaning Transfer: Are Negative Associations Transfer Than Positive Associations? Social Influence. Forthcoming. Warren, C., McGraw, A.P. & Van Boven, L. 2011. Values and Preferences: Defining Preference Construction. Wiley Interdisciplinary Reviews: Cognitive Science, 2, 193-205. McGraw, A. P. & Warren, C. 2010. Benign Violations: Making Immoral Behavior Funny. Psychological Science 21, 1141-1149. (Equal authorship).