ANDREA FOSFURI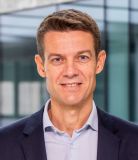 Full Professor
Department of Management and Technology

Courses a.y. 2022/2023
11549

MANAGEMENT OF INNOVATION
30154
TECHNOLOGY AND INNOVATION MANAGEMENT
40429

MICROECONOMIC FOUNDATION FOR BUSINESS STUDIES
40430

STRATEGIC INTERACTIONS AND FIRM BEHAVIOR
Biographical note
Born in Pesaro. Degree in Business Administration from the University of Urbino (1993). PhD in Economics from the University Pompeu Fabra (Barcelona, 1998).
Academic CV
Full Professor of the Department of Management and Technology since September 2012. Previously, he was Full Professor and Chair (2009-2011) of the Department of Business Administration of University Carlos III (Madrid). He has taught at Boston University, Carnegie Mellon University and IESE Business School, and has been research affiliate of the Centre for Economic Policy Research (CEPR).
Associate Editor of Management Science (Strategy Division) since 2009 and Associate Editor of Strategic Management Journal (2013-2019).
Since November 2019 is the Dean of the PhD School.
Research areas
Management of technology and innovation; strategy; licensing.
Publications
SELECTED PUBLICATIONS
Abolfathi N., Fosfuri A., Santamaria S. 2022. Out of the Trap: Conversion Funnel Business Model, Customer Switching Costs, and Industry Profitability. Strategic Management Journal. Forthcoming.
Morandi R., Fosfuri A., Santalo J. 2021. A Bird in the Hand is Worth Two in the Bush: Technology Search Strategies and Competition Due to Import Penetration. Strategic Management Journal 43(8): 1516-44.
Arora A., Fosfuri A., Roende T. 2021. Waiting for the payday? The market for startups and the timing of entrepreneurial exit. Management Science 67(3): 1453-67.
Asmussen C., Fosfuri A. 2019. Orchestrating corporate social responsibility in the multinational enterprise. Strategic Management Journal 40(4): 894-916.
Fosfuri A., Giarratana M.S., Roca E. 2016. Social Business Hybrids: Demand Externalities, Competitive Advantage and Growth through Diversification. Organization Science 27(5): 1275-1289.
Slavova K., Fosfuri A., De Castro JO. 2016. Learning by Hiring: The Effects of Scientists' Inbound Mobility on Research Performance in Academia. Organization Science 27(1): 72-89.
Fosfuri A., Giarratana MS., Roca E. 2015. Walking a slippery line: investments in social values and product longevity. Strategic Management Journal 36, 1750-1760.

Arora A., Fosfuri A., Roende, T. 2013. Managing licensing in a market for technology. Management Science 59(5), 1092-1106.
Berrone P., Fosfuri A., Gelabert L., Gomez-Mejía L. 2013. Necessity as the Mother of Green Inventions: Institutional Pressures and Environmental Innovations. Strategic Management Journal 34(8): 891-909.
Fosfuri A., Giarratana M. 2009. Masters of War: Rivals' Product Innovation and New Advertising in Mature Product Markets. Management Science 55(2), 181-191.
Fosfuri A., Giarratana M., Luzzi A. 2008. The Penguin Has Entered the Building: The Commercialization of Open Source Software Products. Organization Science 19, 292-305.
Fosfuri, A. 2006. The Licensing Dilemma: Understanding the Determinants of the Rate of Technology Licensing. Strategic Management Journal 27(12), 1141-58.
Arora, A., Fosfuri, A. 2005. Pricing Diagnostic Information. Management Science 51(7), 1092-1100.