GRAZIELLA ROMEO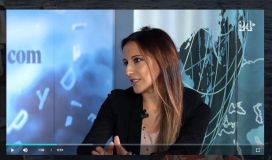 Associate Professor
Department of Law

Courses a.y. 2022/2023
10079

FONDAMENTI DI DIRITTO [PRINCIPLES OF LAW]
12227

PRINCIPLES OF LAW
30004
DIRITTO - MODULO 2 (PUBBLICO) / LAW - MODULE 2 (PUBLIC LAW)
50096
DIRITTO COMPARATO PUBBLICO [COMPARATIVE PUBLIC LAW]
50193
CITIZENSHIP AND MIGRATION LAW
50250
GENDER LAW AND WOMEN'S RIGHTS
50256
FUNDAMENTAL RIGHTS IN EUROPE
Biographical note
She graduated in Law from Bocconi University and received her PhD in Constitutional Law from University of Milan. She was Visiting Scholar and Guest Lecturer at Fordham Law School, where she focused on Citizenship and fundamental rights, and Visiting Fellow at the London School of Economics and Political Science.
Academic CV
She is a member of the faculty of the Phd in Legal Studies at Bocconi University. Before tenure, she was Assistant Professor of Constitutional Law at Bocconi and, from April 2011 to February 2013, post-doc at the University of Insubria.
She is stream lead on Democracy, Solidarity and Governance in Europe at the Bocconi Lab for European Studies. In 2020 she won as co-principal investigator the European project Global Digital Human Rights Network, funded by the European Cooperation in Science and Technology (COST), where she is now Managment Board member for Italy. She is managing editor of the law journal Diritto Pubblico Comparato ed Europeo as well as of the desk Note dall'Europa for Quaderni costituzionali.
Research areas
Fundamental Rights. Constitutional Theory. Methods of argumentation of Constitutional Courts.
Publications
SELECTED PUBLICATIONS
She wrote a book on constitutional argumentation in common law countries (L'argomentazione costituzionale di common law. Collana Comparazione e cultura giuridica, Torino, 2020, I-286, foreworded by Antonio Gambaro).
Works authored by G. Romeo include:
The conceptualization of constitutional supremacy: global discourse and legal tradition. 21 German Law Journal 904 (2020).
A material understanding of constitutional changes: Revisiting 'constitutional maintenance' doctrines, in M. Goldoni, M. Wilkinson, The Cambridge Handbook of the Material Constitution, forthcoming 2021, Cambridge, Cambridge University Press.
Sovereignty-based Arguments and the European Asylum System: Searching for a European Constitutional Moment?. 22 European Journal of Migration and Law, issue 1, 11-38 (2020) (with S. Penasa).
Building Integration Through the Bill of Rights? The European Union at the Mirror. 47 Georgia Journal of International and Comparative Law 21-46 (2018).
The Italian Constitutional Reform of 2016: an 'exercise' of change at the crossroad between constitutional maintenance and innovation. 2017 The Italian Law Journal 31 (2017)
A Br-Exit Strategy: Questioning Dualism in the Decision R (Miller) v. the Secretary of State for Exiting the European Union, European Papers 1 (2017) (with E. Mostacci)
Measuring Cosmopolitanism in Europe. Standards of Judicial Scrutiny Over Non-Citizens' Rights, in Cambridge Journal of International Law, 2014, vol. 3, 907-928
The Internet and Constitutional Law: The Protection of Fundamental Rights and Constitutional Adjudication in Europe. London: Research in Constitutional Law Series, Routledge, 2016 (ed. with O. Pollicino).
In 2011, she published her first monographic work on social citizenship (La cittadinanza sociale nell'era del cosmopolitismo: uno studio comparato, Padova, 2011, I-296).
(The list of prof. Romeo's publications is available at her personal page).