GUALTIERO BRUGGER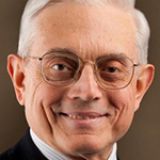 Senior Professor
Department of Management and Technology

Courses a.y. 2021/2022
11617

FINANZA STRAORDINARIA [MERGERS&ACQUISITION AND CORPORATE RESTRUCTURING]
Biographical note
Born May 2nd, 1944. Degree in Economics from Università Bocconi. Harvard Business School Alumnus.
Academic CV
Full Professor of Corporate Finance. Teaches the courses of Financial Analysis and Valuation, Strategic Finance, Mergers, Acquisition and Corporate Restrucruting, Corporate Distress and Turnaround Management. Director of FINDUSTRIA Centre for Finance and Industry Studies, where he oversees in particular the panel on M&A Transactions. Member of the steering committee of the journal, La Valutazione delle Aziende. He has also taught at in the Universities of Milano and Parma as Contract Professor, and at the Università di Modena as a full professor.
Research areas
Finance and corporate strategy. Mergers and Acquisitions. Corporate Restructurings.
Publications
SELECTED PUBLICATIONS
His publications include:
«Commento all'art. 161 l.f. – Profili economici», in C. Cavallini (a cura di), Commentario alla legge fallimentare, Milano, EGEA, 2010; «Verso la convergenza fra modello reddituale e modello finanziario di valutazione delle aziende», La valutazione delle aziende, n. 57, giugno 2010; «Linee guida per le valutazioni economiche – Direttrici e risultati della ricerca», La valutazione delle aziende, n. 56, marzo 2010; «Commento all'art. 160 l. fall. – Profili aziendali», in A. Jorio – M. Fabiani (a cura di), Il Nuovo Diritto Fallimentare, Bologna, Zanichelli, 2007; «Ristrutturazione e sviluppo dell'impresa», in AA.VV., Dall'azienda protetta all'azienda competitiva: i modelli imprenditoriali emergenti nell'economia italiana, Bologna, Clueb, 1995; «Il capitale circolante nella gestione economica e finanziaria dell'impresa», in G. Brugger (a cura di), La gestione del capitale circolante, Milano, EGEA, 1991; «Tecnologia, produzione ed economia d'impresa: realtà operative e sviluppi scientifici», in La funzione tecnico-produttiva nell'economia aziendale, CLUEB, Bologna, 1990; La valutazione dei cespiti (con L. Guatri), Milano, EGEA, 1989; «La valutazione dei beni immateriali legati al marketing ed alla tecnologia», in Scritti in onore di Luigi Guatri, Edizione Bocconi Comunicazione, Milano, 1989; «L'analisi economica delle decisioni aziendali», in L. Guatri (a cura di), Trattato di economia delle aziende industriali, Milano, EGEA, 1988; «Gli interventi professionali nelle situazioni di crisi dell'impresa», in AA.VV., L'università e la terziarizzazione dell'economia italiana, Napoli, Guida Editore, 1987; «La gestione aziendale nell'ottica finanziaria», Finanza, Marketing e Produzione, n. 2, 1983; «Le decisioni finanziarie», in G. Pivato (a cura di), Trattato di finanza aziendale, Milano, Angeli, 1983; «La direzione finanziaria nelle imprese italiane», in VV.AA., Finanza aziendale e mercato finanziario. Scritti in onore di Giorgio Pivato, Milano, Giuffrè, 1982; L'analisi della dinamica finanziaria dell'impresa, Milano, Giuffrè, 1980