LEONARDO CAPORARELLO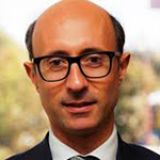 SDA Professor of Practice
Department of Management and Technology

Courses a.y. 2021/2022
10011

ANALISI DEI PROCESSI AZIENDALI [PROCESS DESIGN]
10031

CAMBIAMENTO ORGANIZZATIVO [ORGANIZATIONAL CHANGE]
10287

TEAM DYNAMICS & PRESENTATION SKILLS
10350

CHANGE MANAGEMENT
10357

NEGOTIATION
11540

NEGOTIATION AND CROSS CULTURAL MANAGEMENT
11564

Negotiation and conflict resolution
11581

CORPORATE LEARNING
11881

BUSINESS PROCESS MANAGEMENT AND MODELLING
11974

NEGOTIATION LAB
20319
CHANGE MANAGEMENT
20425
BUSINESS PROCESS MANAGEMENT AND MODELLING
30338
NEGOTIATION SKILLS
Biographical note
Degree in Law and Business Administration, Bocconi University (Milano, Italy). Ph.D. in Organization and Information Systems, LUISS University (Rome, Italy).
Academic CV
Professor of Practice of Leadership, Organization and HR, SDA Bocconi School of Management.
Delegate Rector for e-learning, Bocconi University.
Director of BUILT (Bocconi University Innovations in Learning and Teaching) of the Bocconi University; and Director of the SDA Bocconi Learning Lab (Educational Innovation Laboratory of the SDA Bocconi School of Management).
Faculty member of SDA Bocconi Global Executive MBA (2010-present), and SDA Bocconi Asia Center (Mumbai, India, 2014-present).
Leonardo has been Visiting Professor at the Keio University in Tokyo (Japan), Fudan University in Shanghai (China) and Visiting Scholar at the Michigan State University (USA). He is co/author of some online business simulations, developed with the SDA Bocconi Learning Lab.
Leonardo is the winner of the 2017 Rotman School of Management (Canada) "Teaching Award"; and SDA Bocconi 2017 "Innovation in Teaching Award"; SDA Bocconi 2016 Award "Excellence in Innovation" for Executive Education Custom Programs - Banks, Insurance Companies and Financial Institutions.
Research areas
His main research activities focus on organizational behavior area. Currently, he is focusing on four main topics: designing effective online and blended learning experiences; managing organizational change initiatives (either macro or micro levels); leading teams in a co-located and virtual setting; analyzing and redesigning organizational structures and processes.
Publications
SELECTED PUBLICATIONS
See "Publications" section, following the link: https://www.sdabocconi.it/en/faculty/leonardo-caporarello
· Caporarello, L., Magni, M. (2018) La forza della squadra, Università Bocconi Editore
· Caporarello, L., Manzoni, B., Bigi, M. (2018) E-learning effectiveness from a students' perspective: an empirical study, In Rossignoli, C. et al (eds) "Digital technology and organizational change", Springer, Germany
· Caporarello L., Magni M., Pennarola F. (2018) Let's Learn Together: Team Integration Climate, Individual States and Learning Using Computer-Based Simulations, In: Rossignoli, C. et al (eds) "Digital Technology and Organizational Change", Springer, Germany
· Caporarello, L. et al (Eds) (2016) The Global Integrative Module: an online learning experience to train future managers to solve todays' global social challenges, In "Educating for Responsible Management: Putting Theory into Practice", Greenleaf, UK
· Caporarello, L., Cesaroni, F., Giesecke, R., Missikoff, M. (eds) (2016) Digitally supported innovation. A multi-disciplinary view on enterprise, public sector and user innovation, Springer, Germany
· Caporarello, L., Inesta, A. (2016) Blended Learning Approach: How Is the Learning Educational Paradigm Changing? Reflections and a Proposed Framework, In D'Ascenzo, F. et al(eds) "Blurring the boundaries through digital innovation", Springer, Germany
· Caporarello, L. (ed) (2015) Negoziazione, Egea, Milano
· Caporarello, L., Magni, M. (2015) Team management, seconda edizione, Egea, Milano
· Caporarello, L. (2015) Creare un team "responsabile", In Magni, M., Pennarola, F. "Responsible Leadership", Egea, Milano
· Caporarello, L., Magni, M. (2014) La negoziazione in azienda, In Guida, C., Picozzi, M. (Eds.) "Operare in situazioni complesse – la negoziazione nei contesti critici", Egea, Milano
· Caporarello, L., Di Martino, B., Martinez, M. (eds) (2014) Smart organizations need smart artifacts: fostering interactions between people, technologies, and processes, Lecture Notes in Information Systems and Organization, Springer, Germany
· Caporarello, L., (2014) L'organizzazione flessibile e adattiva, In Raffaglio, M., Manzoni, B. (eds) "HR management", Egea, Milano
· Caporarello, L., Magni, M., Pennarola, F. (2014) All That Glitters Is Not Gold: Alleged Innovations In Human Computer Interaction, In Baglieri, D., Metallo, C., Rossignoli, C., Pezzillo, M. (Eds) "IS, Management, Organization and Control: Smart Practices and Effects", Lecture Notes in Information Systems and Organization, Springer, Germany
· Manzoni, B., Caporarello, L., Saviozzi, F. (2014) L'architetto. Sette sfide manageriali per la crescita professionale, Egea, Milano
· Caporarello, L., Sarchioni, G. (2013) Does technology-mediated learning matter for effective teams? In: Spagnoletti, P. (ed) "Organizational Change and Information Systems", Springer, Germany