FABRIZIO IOZZI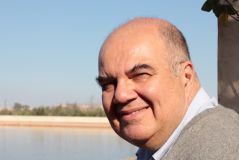 Lecturer
Department of Decision Sciences

Courses a.y. 2021/2022
30122
PRECORSO DI MATEMATICA / MATHEMATICS - PREPARATORY COURSE
30400
MATHEMATICS AND STATISTICS - MODULE 1 (MATHEMATICS)
30407
ADVANCED MATHEMATICS AND STATISTICS - MODULE 1 (APPLIED MATHEMATICS)
30422
TECHNOLOGICAL INNOVATION SEMINARS II
30448
MATHEMATICS - MODULE 1 (THEORY AND METHODS)
30509
COMPUTER PROGRAMMING
30517
PYTHON PROGRAMMING FOR ECONOMICS, MANAGEMENT AND FINANCE
30540
COMPUTER SCIENCE - MODULE 2 (COMPUTING THEORY AND ALGORITHMS)
30590
ADVANCED PYTHON PROGRAMMING FOR ECONOMICS, MANAGEMENT AND FINANCE
Biographical note
Born in Milan, Italy, in 1964. Graduated in Mathematics at the University of Milan in 1989. In 1990 he began teaching Mathematics at undergraduate level and, from 1993 until 2003, at high school. Since 1998 he has been Mathematics and Computer programming lecturer at Politecnico of Milan and at Università Bocconi.
From 2002 to 2013 he coordinated the development and the research activities in the field of technology enhanced learning.
From September 2013 to September 2016 he has been Lab Manager at BELSS, Bocconi Experimental Laboratory for the Social Sciences.
Since 2001 he has been teaching Mathematics (different counses at both the undergraduate and the graduate level).
Academic CV
Lecturer in Mathematics and Computer programming at Politecnico of Milan (1998-2004)
Senior Lecturer in Mathematics and Computer programming at Bocconi university (2003-)
Research areas
Fabrizio is interested in applications of Mathematics to Computer Science and in the relationship between computers and learning activities. He is also an active programmer, coding in C/C++, Perl, Python, Matlab and VBA. In 2000 he designed and wrote a computer assisted assessment system, working on an intranet at Università Bocconi. He designed adn programmed several database applications.
Publications
SELECTED PUBLICATIONS
Articles
* Borgonovo E., Cavalli L., Gualdoni D., Iozzi F., Soda G., Germani A., Gollin G., La progettazione dei sistemi di incentivazione del personale. Un modello sperimentale, Economia e Management, SDA Bocconi, 2011, 5
* Iozzi F. et al, Little Italy: An Agent-Based Approach to the Estimation of Contact Patterns-Fitting Predicted Matrices to Serological Data [HTML], PLoS Computational Biology, 2010
* Iozzi F., A simple implementation of Schelling's segregation model in NetLogo [PDF] Dondena Centre for Research on Social Dynamics, 2008
* Iozzi F., Osimo G., The Virtual Classroom in Blended Learning Mathematics undergraduate courses [PDF], 2004
* Iozzi F., Collaboration and assessment in a technological framework [PDF] ICTM2 Proceedings, 2002
- Books
* Impedovo M., Iozzi F., Mathcad: matematica e modelli matematici, Egea, 2003
* Arpinati A., Iozzi F., Marini A., Matematica e Internet: risorse di rete in matematica, produzione di materiale matematico, comunicazione in rete, percorso guidato, Springer Italia, 2001
* Iozzi F., Serie numeriche, 100 esercizi svolti, CLUP, CittàStudi, 1995
* Iozzi F., Raccolta di Temi d'Esame svolti di Analisi I per Scienze dell'Informazione, CLUP, CittàStudi, 1994
* Iozzi F., Temi d'esame e complementi di Matematica per Scienze e Tecnologie Alimentari, CLUP, CittàStudi, 1991