MARIA CHIARA MOSCA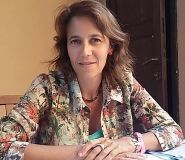 Associate Professor
Department of Law

Biographical note
Degree in Economics from Università Bocconi and Master of Science in Law and Accounting from the London School of Economics and a PhD in commercial law from the Università Cattolica di Milano. I won the Prize for the Best PhD Thesis given by the Associazione Gian Franco Campobasso, first edition of the national competition for PhD theses in commercial or banking law or similar subjects.
Since November 2013 until October 2015 I was a member of the Consultative Working Group supporting ESMA Corporate Finance Standing Committee (European Securities and Markets Authority).
Academic CV
Assistant Professor commercial law. I teach and collaborate for the PhD in LLegal Stadies of Università Bocconi. Member of the editorial board of the Rivista delle Società. Resident Fellow Baffi Research Centre (Centre on Markets, Money and Regulation).
Research areas
Commercial law. Law of financial markets.
Publications
SELECTED PUBLICATIONS
She has written (in italian) the book "Acting in concert and mandatory offer". (Egea 2013). Other main articles and papers: "Collocamento e offerta al pubblico. Riflessioni su una relazione non strettamente necessaria" (Rivista delle società 2016); "La maggiorazione del voto, il presupposto dell'obbligo di offerta pubblica di acquisto e le altre novità in materia di soglie opa" (Le nuove leggi civile commentate 2015); "Inducements in Investment Services: The Transposition of the European Rules in Italy" , with A. Borselli (International Journal for Financial Service, 2015) "Attivismo degli azionisti, voto di lista e «azione di concerto»" (Rivista delle società 2013); "Diritto di porre domande prima dell'assemblea" (in "Il Testo Unico della Finanza", Utet 2012); "Corporate governance and Initial public offerings in Italy" (con A. Zattoni, "Global Perspectives on Corporate Governance and Initial Public Offerings", Cambridge University Press 2012); "Comportamenti di concerto e patti parasociali" (in "Scritti Giuridici per Piergaetano Marchetti", Egea 2011); "Internal dealing e corporate governance" (in "Amministrazione e controllo nel diritto delle società. Liber Amicorum Antonio Piras", Giappichelli 2010); "The Takeover Bids Directive: An Opportunity for Europe or simply a Compromise?" (Yearbook of European Law 2009); "Riorganizzazione della struttura proprietaria e opa obbligatoria" (Rivista delle Società 2009); "Acquisti di concerto, partecipazioni incrociate e responsabilità per inadempimento dell'obbligo di opa (note a margine del caso Sai-Fondiaria)" (Rivista delle società 2007); "Considerazioni sul recepimento della tredicesima direttiva in materia di offerte pubbliche di acquisto e sulla posizione espressa nel documento della Commissione Europea" (con A. Angelillis, Rivista delle società 2007); "I principî di funzionamento del modello monistico. I poteri del comitato di controllo" (in "Il nuovo diritto delle società. Liber Amicorum Gian Franco Campobasso", Utet 2006); Chapter on Conversion of Companies (in "Trasformazione, fusione, scissione. Commentario alla riforma delle società", diretto da P. Marchetti, L.A. Bianchi, F. Ghezzi, M. Notari, Giuffré 2006, 3-28) and on Takeover Bids (in "La disciplina delle società quotate" a cura di P. Marchetti e L.A. Bianchi, Giuffré 1999).