CHIARA FUMAGALLI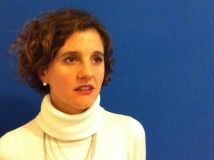 Associate Professor
Department of Economics

Courses a.y. 2022/2023
Biographical note
Born November 30th, 1969. Degree in Economics and Social Sciences from Università Bocconi in 1994. Received a PhD in Economics from the Universitat Pompeu Fabra of Barcellona in 2000.
Academic CV
Associate Professor of Economics. Program Director International Economics and Finance. Qualification as Full Professor (obtained on October 2010). Assistant Professor, Bocconi University (2002-2006). CEPR Research Affiliate. IGIER and CSEF Research Fellow. Fernand Braudel Fellow, European University Insititute (2006-2007).
Research areas
Competition policy. Corporate Finance. Multinational Firms.
Publications
SELECTED PUBLICATIONS
The deep-pocket effect of Internal Capital Markets" (with X. Boutin, G. Cestone, G. Pica and N. Serrano-Velarde), forthcoming in The Journal of Financial Economics; "Exclusive dealing: investment promotion may facilitate inefficient foreclosure" (with M. Motta and T. Ronde), forthcoming in The Journal of Industrial Economics; "Damages for exclusionary practices: a primer" (with J. Padilla and M. Polo), in Competition Law and the Enforcement of Art. 102, Oxford University Press, 2010; On the anticompetitive effect of exclusive dealing when entry by merger is possible" (with M. Motta and L. Persson), The Journal of Industrial Economics (2009); "Buyers' miscoordination, entry, and downstream competition" (with M. Motta), The Economic Journal (2008); "Exclusive dealing and entry, when buyers compete" (with M.Motta), American Economic Review (2006) ; "The Strategic Impact of Resource Flexibility in Business Groups" (con G. Cestone), The Rand Journal of Economics (2005); "On the Welfare Effects of Competition for Foreign Direct Investments", in European Economic Review (2003).