FABRIZIO PEZZANI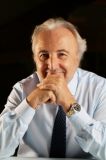 Senior Professor
Department of Social and Political Sciences

Biographical note
Born October 4th, 1948. Degree in Economics from the Università di Parma.
Academic CV
Full Professor of Business Administration, Accounting and Control, Universita' Bocconi. Senior faculty member of the SDA Bocconi Public Management and Policy Department. He has taught at the Universities of Parma and Trento. He has been a visiting professor at the Harvard Business School and the Harvard School of Public Health. He is a member of the commission on the reorganization of control systems in the Department of Public Administration. Member of the Accademia Italiana di Economia Aziendale and the Società Italiana di Storia della Ragioneria. Member of the national scientific committee of Legautonomie. Member of the scientific committee of the European Centre for Public Affairs, Brussels. Member of the Board for the Cari-Parma Foundation. Public accountant and auditor. Member of the editorial board for the journal, Azienda Pubblica ed "Economia & Management".
Research areas
Quantitative determinations of accounting in public administrations. Planning and control systems in public administrations. Business-government ralations.


Publications
SELECTED PUBLICATIONS
Logiche e strumenti di accountability per le Amministrazioni Pubbliche (ed.), Milano: Egea, 2005; "I riflessi della manovra finanziaria sull'autonomia degli enti: centralismo, economicità e costituzionalità" (with Lombrano A., Preite D.), in Azienda pubblica, n. 1, 2004; "Federalismo, controllo e governance", in Economia e Management, n. 5, 2003; "L'internazionalizzazione del mondo universitario: l'esperienza dell'Università L. Bocconi di Milano", in Azienda Pubblica, n. 5/6, 2003; L'accountability delle amministrazioni pubbliche (ed.), Milano: EGEA, 2003; Sistemi di programmazione e controllo negli enti locali (with A. Garlatti), Milano: Etas Libri, 2001; Responsabilità e trasparenza nella gestione dell'ente locale (with E. Caperchione), Milano: EGEA, 2000; Le società miste nei pubblici servizi, Rimini: Maggioli, 1997; Le aziende non-profit ed il contributo delle scienze economico-aziendali, Rimini: Maggioli, 1997; Crisi aziendali e procedure concorsuali: problemi emergenti ed ipotesi propositive (ed.), Milano: Giuffrè, 1996; "Amministrazione e controllo", in Le parole dell'impresa, Milano: F. Angeli, 1995; Il bilancio d'esercizio nell'informativa esterna d'impresa (ed.), Milano: Giuffrè, 1993; "Il cambiamento nelle I.P.L.: un quadro di riferimento e le condizioni interne d'azienda ed esterne d'ambiente", in Studi in onore di Ubaldo De Dominicis, Trieste, Lint, 1991; "La progettazione di un sistema di centri di costo. La realtà particolare delle U.S.L.", in Il controllo economico nelle aziende sanitarie, Milano: EGEA, 1990; "Innovation in the Relationships between Entities", in Economia Aziendale Review, April, 1990.