STEFANO POGUTZ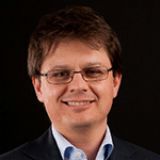 Researcher with Tenure
Department of Management and Technology

Courses a.y. 2021/2022
10226

SUSTAINABLE BUSINESS AND GREEN MANAGEMENT
10237

SOCIAL ENTREPRENEURSHIP AND INNOVATION
11371

ENVIRONMENTAL FOOTPRINT AND LIFE CYCLE ASSESSMENT
11410

WORKSHOPS IN GREEN ECONOMY
11637

WATER RESOURCES AND WASTE MANAGEMENT
11721

CORPORATE SOCIAL RESPONSIBILITY
11840

CORPORATE SUSTAINABILITY
11943

ENTREPRENEURSHIP, INNOVATION & BUSINESS EXCELLENCE: STUDY TOUR IN ITALY
12028

CORPORATE SUSTAINABILITY & SUSTAINABLE FINANCE
20401
CEMS SEMINARY
20412
GREEN MANAGEMENT AND CORPORATE SUSTAINABILITY
20774
THE FUTURE OF EUROPE (CIVICA EUROPEANSHIP MULTICAMPUS COURSE)
Biographical note
Born October 5th, 1968. Degree in Business Administration from Università Bocconi.
Academic CV
Tenured Researcher in Management.
He is Research Fellow at CRESV - The Center for Research on Sustainability and Value.
Since 1997, he collaborates with the CEMS-MIM (Community of European Business Schools-Master in International Management), where he is Chair of the Faculty Group "Business and the Environment".
Director of the Master Progam of Green Management, Energy and CSR (MAGER), Univeristà Bocconi.
Responsible for the Major in Green management and sustainability, Graduate School at Economics and Management of Innovation and Technology (EMIT), and Management.
Research areas
Corporate Sustainability, Environmental Management, CSR, Technology and Innovation Management.
Publications
SELECTED PUBLICATIONS
Selected recent and forthcoming publications:

Winn M., Pogutz S.

[2013], "Business, Ecosystems, and Biodiversity: New Horizons for Management Research",

Organization & Environment

, 26(2).

Pogutz S., Russo A., [2012], "Shaping the Fuel Cell Transport Network. An Explorative Analysis" in Nilsson M., Hillman K., Rickne A., Magnusson T., (eds), Paving the Road to Sustainable Transport: Governance and Innovation in Low-Carbon Vehicles, Routledge Studies in Ecological Economics, Routledge.

Marcus A., Sharma S., Shrivastava P., Pogutz S. (eds) , [2012], Cross-Sector Leadership for the Green Economy. Integrating Research and Practice on Sustainable Enterprise, Palgrave Macmillan, New York.

Pogutz S., Micale V., Winn M. [2011], "Corporate Environmental Sustainability Beyond Organizational Boundaries: Market Growth, Ecosystems Complexity and Supply Chain Structure as Co-Determinants of Environmental Impact", Journal of Environmental Sustainability, 1(1).
Pogutz S., Micale V. [2011], "Sustainable consumption and production. An effort to reconcile the determinants of environmental impact", Society and Economy, 33(1), April.

Pogutz S., Russo A., Migliavacca P [2011] "From R&D to commercialization. Shaping the entrepreneurial competences in the fuel cell emerging industry" in Wüstenhagen R., Wuebker R. (eds.), Handbook of Research on Energy Entrepreneurship, Cheltenham, Edward Elgar Publishing.

Pogutz S., Russo A., Migliavacca P. (eds.), [2009], Innovation, Markets and Sustainable Energy. The Challenge of Hydrogen and Fuel Cells, Cheltenham, Edward Elgar Publishing

Tencati A., Pogutz S., Romero C., [2009], "Achieving Environmental Sustainability" in Zsolnai L., Tencati A. (eds.), The Future International Manager. A Vision of the Roles and Duties of Management, Palgrave MacMillan Publishers, England

Pogutz S., [2008], "Sustainable Development, Corporate Sustainability and Corporate Social Responsibility: The Missing Link", in Utting P., Clapp J. (eds.), Taming Corporate Capitalism: new perspectives on business regulation and sustainable development, Oxford University Press