STEFANIA BOFFANO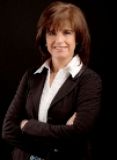 Lecturer
Department of Law

Courses a.y. 2021/2022
10774

IL SISTEMA TRIBUTARIO ITALIANO: LE FONTI, I PRINCIPI GENERALI E LE IMPOSTE DIRETTE [THE ITALIAN TAX SYSTEM: SOURCES, GENERAL PRINCIPLES AND DIRECT TAXES]
10779

IL PROCEDIMENTO TRIBUTARIO: POTERI DEL FISCO, ACCERTAMENTO , RISCOSSIONE E TUTELE DEL CONTRIBUENTE [THE TAX PROCEDURE: POWERS OF THE TAX AUTHORITIES, ASSESSMENT, COLLECTION AND TAXPAYER PROTECTION]
20164
TASSAZIONE DELLE SOCIETA' E DEI GRUPPI [CORPORATE TAXATION]
20363
PRECORSO DI DIRITTO TRIBUTARIO [TAX LAW - PREPARATORY COURSE]
20408
DIRITTO TRIBUTARIO (CORSO PROGREDITO) [TAX LAW (ADVANCED COURSE)]
30264
SCIENZA DELLE FINANZE / PUBLIC FINANCE
50020
DIRITTO TRIBUTARIO [TAX LAW]
50205
SUMMER SCHOOL IN LAW
Biographical note
Graduate in Law at Pavia University
Post graduate in Tax law at Pavia University
Lawyer in Milan
Academic CV
Lecturer of Tax law and Public Finance. Assistant Director of CLMG. Professor SDA Bocconi University
Professor MDT, Bocconi University.
Research areas
Taxation of non profit organizations. Tax assesment. Trial in a matter of tax law
Publications
SELECTED PUBLICATIONS
2017 (con R. Cabazzi): Competizione fiscale europea versus giustizia distributiva: un dilemma sempre più attuale, in corso di pubblicazione in DPCE-on line n. 3
2016 (con R. Cabazzi): Il cd. "baratto amministrativo": una nuova modalità di attuazione della sussidiarietà orizzontale che realizza da un lato un risparmio d'imposta e dall'altro una minore spesa pubblica, in Diritto Finanziario e Scienza delle Finanze n. 4
2015 (con C.Garbarino): La variabile fiscale nella gestione dei progetti artistico-culturali, in E&M n. 5
2015

La giurispudenza sui rapporti Fisco-contribuente,

Giappichelli, e-book
2012: Sulla cancellazione degli enti non profit dall'Anagrafe Unica delle Onlus, in Rass. Trib. 1/2012
2011: Disciplina fiscale e "finalità degli enti del terzo settore, in "La fiscalità del terzo settore" (a cura di G. Zizzo), Giuffrè
2007: CTP Milano su associazioni partecipate da enti pubblici, società commerciali e Onlus, in Enti non profit 8.
2007: Evoluzione e prospettive dell'Agenzia per le Onlus, in Enti non profit 5.
2006: Acquisti di enti non commerciali per l'esecuzione di "contratti di ricerca" conclusi con l'Unione Europea, in Fiscalità internazionale 4.
2006: (con Arachi G.), Le recenti modifiche della "participation exemption": un ritorno al passato?, in Fiscalità internazionale 1.
2004: Aree di intervento e forme di defiscalizzazione in presenza di finanziamenti privati di progetti culturali, in "La valutazione dei progetti culturali" (a cura di S. Baia Curioni e P. Nepoti), Egea.
1996 (con Alworth J. e Gandullia L.): Le imposte locali sulle attività produttive: confronti internazionali, in Economia Pubblica 5.
1996: Elementi per un'analisi comparata delle erogazioni liberali agli enti non profit, in Rass. trib. 2/1996
1996: Aspetti istituzionali e comparati degli incentivi fiscali alle erogazioni liberali in favore di enti "non-profit"in "Gli enti non profit: aspetti tributari", (a cura di R. Artoni), Padova.
1994 (con D'Ambrosio C.): La configurazione giuridico-fiscale di un intermediario di mezzanine finance, in "Il Mezzanine Finance", (a cura di G. Forestieri, R. Tasca), Egea.
1992 (con Bianchi M., Filippa L., Guerra M.C.): Rapporto sulla tassazione dei capital gains, in Quaderni di Finanza Consob n. 6, Novembre.
1991: Trattamento fiscale delle operazioni di fusione: profili comparati in ambito CEE, in Econpubblica, WP.
1991: Commento all'art. 9-bis della legge 1° giugno 1991, n. 166, in Corriere Giuridico 8.
1990: (con R. Artoni): La tassazione delle attività finanziarie nella prospettiva di un mercato dei capitali europei, in "Rapporto IRS sul mercato azionario", Il Sole 24 Ore.