FEDERICO GHEZZI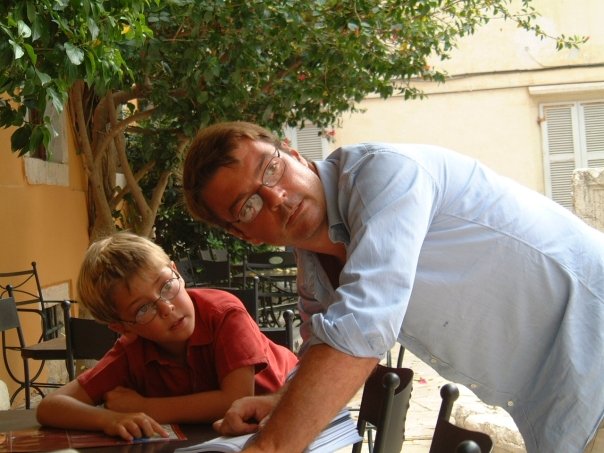 Full Professor
Department of Law

Courses a.y. 2022/2023
Biographical note
Born July 3rd, 1963. He owns a 5years degree in Economic and Social Sciences from Bocconi University. He is full professor of law since 2001 and teaches Antitrust Law, Comparative Antitrust Law, and Corporate Law at Bocconi Graduate School of Economics and Management, Bocconi Undergraduate School, and Bocconi Law School. At Bocconi he served as member of the Audit Committee, Research Committee, Director of the Department, Director of the PhD in Legal Studies, Coordinator of the PhD Curriculum in Business Law. He has been visiting professor/researcher at Hasting School of the Law (San Francisco); Queen Mary University (London); Fordham University - School of Law (New York).
Academic CV
Full Professor of Business Law.
Co-editor of Rivista delle Società and member of the editorial board of Analisi giuridica dell'economia; Rivista di diritto sportivo, Rivista della regolazione dei mercati, Rivista Italiana di Antitrust.
Research areas
Antitrust, Corporate Law, Corporate Governance, Business Law, Regulation.
Publications
SELECTED PUBLICATIONS
Books
Le imprese comuni nel diritto della concorrenza, Milano, 1996;
La disciplina antitrust nel settore bancario, Egea, 1999 (joint with P. Magnani);
Verso un nuovo diritto societario (co-editor), Bologna, 2002;
Gli amministratori (ed.) Giuffré-Egea, 2005;
Collegio sindacale e controllo contabile (ed.) Commentario alla riforma del diritto societario, Giuffré-Egea, 2005;
Sistemi alternativi di amministrazione e controllo (ed.), Giuffré-Egea, 2005;
Diritto antitrust (with G. Olivieri), Giappichelli, Torino, 2013
Commentario breve alle leggi su proprietà intellettuale e concorrenza, Cedam, Padova 2016 (Co-edited)
Selected Articles (last ten years)
Standard di valutazione, interessi nazionali ed operazioni di concentrazione in Europea e negli Stati membri, tra spinte centifughe ed effetti di spill-over, in Rivista delle società 2018 (con Marco Botta);
Il trattamento delle imprese monoprodotto nelle linee guida sulla determinazione delle sanzioni antitrust e nella prassi applicativa: "it's time for a change", in Bocconi Legal Papers, 2018
L'efficacia dei poteri di enforcement delle autorità antitrust nazionali nella proposta di direttiva europea e le possibili conseguenze sul sistema sanzionatorio italiano, in Rivista delle società, 2017
Incentivi privati e politiche pubbliche in materia di antitrust compliance: Stati Uniti e Italia a confronto, in Rivista delle società, 4, 2017.
La proposta di direttiva in materia di rete europea della concorrenza e la necessità di un giusto equilibrio tra efficienza e garanzie, in Rivista italiana di diritto pubblico e comunitario, 2017.
Impresa e sanzioni antitrust nella recente prassi applicativa dell'Autorità garante della concorrenza: qualche problema tecnico, Giurisprudenza commerciale, I, 2016
La composizione del consiglio di amministrazione delle società quotate: un'analisi empirica, in Riv. soc. 2016 (with M. Erede)
The Italian Guidelines on the method of setting fines. A (half) step towards transparency and deterrence, in O.C.C. 2016 (with G.D. Pini)
Le nuove linee guida dell'Autorità gararte della concorrenza sulla quantifcazione delle sanzioni antitrust: maneggiare con cautela, in Riv. soc. 2015 (con G.D. PIni)
Partecipazioni di minoranza e disciplina europea delle concentrazioni tra imprese, in Riv. soc. 2014 (con G.D. Pini)
L'imputazione delle sanzioni antitrust nei gruppi di imprese, tra responsabilità personale e finalità dissuasive, in Riv. soc. 2014 (con M. Maggiolino)
La cessione dei diritti audiovisivi del Campionato di Calcio di Serie A, tra regolazione procompetitiva e tutela della concorrenza, in Rivista della regolazione dei mercati, 2014 (con M. Maggiolino)
Bridging E.U. Concerted Practices with U.S. Concerted Actions, in Journal of Competition Law and Economics, 2014 (with M. Maggiolino)
Le pratiche concordate nel diritto antitrust europeo, ossia quando giochi a carte tienile coperte, in Riv. soc. 2013 (con M. Maggiolino)
La disciplina del controllo delle concentrazioni in Italia e l'obbliog di comunicazione preventiva: dal "pieno al vuoto" in Riv. soc. 2013;
La nuova disciplina dei legami personali in Italia, Mercato concorrenza regole 2012
La disciplina italiana degli impegni antitrust: ossia l'uso e l'abuso di uno strumento di decisione (troppo) sensibile, Rivista delle società 2012;
Codici di condotta, autodisciplina, pratiche commerciali scorrette: un rapporto difficile, in Rivista delle società 2011;
Crisi di impresa e diritto antitrust (con M. Maggiolino) in Rivista delle società 2011;
Legami personali tra intermediari finanziari e diritto della concorrenza. Sull'opportunità di introdurre uno specifico divieto anti-interlocking nell'ordinamento italiano, Rivista delle società, 2010;
The search for boundaries: IPR exercise and enforcment as misuse A. Flanagan e L. Montagnani, in Intellectual Property Law: Economic and Social Justice, London 2010 (with A. Flanagan and M.L. Montagnani);
Obiettivi e priorità nell'applicazione della disciplina delle intese in Italia, in Ec. Pol. Ind. 2008
La nuova disciplina delle partecipazioni dello Stato e degli enti pubblici nel capitale delle società per azioni, in Riv. soc. 2008 (con M. Vetoruzzo);
Strumenti e obiettivi nell'enfrocement della disciplina delle intese: la recente esperienza italiana, in Riv. soc. 2008;
Credit Suisse, ovvero la marginalizzazione del diritto antitrust nei mercati finanziari americani, in Mercato concorrenza regole 2008;
The Two Tier model and the one tier model of corporate governance in the Italian reform of corporate law, in European Company and Financial Law Rev., 2008 (with C. Malberti)
Consiglieri di sorveglianza esecutivi e componenti del consiglio di gestione non esecutivi: eterogenesi dei fini ? in AGE 2007
L'Autorità garante della concorrenza e il disegno di legge governativo di riforma delle autorità indpendenti, in Riv. soc. 2007
Il concetto di controllo nel pallone. Spunti da due recenti provvedimenti sanzionatori dellAutorità garante per omessa comunicazione di due concentrazioni tra società sportive, Riv. Soc. 2007 (joint with M. Maggiolino).