MAURIZIO DALLOCCHIO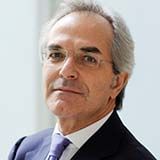 Full Professor
Department of Finance

Courses a.y. 2021/2022
10247

MERGERS AND ACQUISITIONS
10345

FINANCIAL MANAGEMENT
11326

CORPORATE FINANCE
11616

ADVANCED CORPORATE FINANCE & VALUATION
11617

FINANZA STRAORDINARIA [MERGERS&ACQUISITION AND CORPORATE RESTRUCTURING]
11680

MANAGING ALLIANCES
11972

NEW FRONTIERS & LOOKING AHEAD
20256
MERGERS AND ACQUISITIONS
20267
RIORGANIZZAZIONI FINANZIARIE E DISTRESSED VALUE INVESTING [CORPORATE FINANCIAL TURNAROUND AND DISTRESSED VALUE INVESTING]
30017
FINANZA AZIENDALE / CORPORATE FINANCE
30433
FINANZA - MODULO 1 (FINANZA AZIENDALE) / FINANCE - MODULE 1 (CORPORATE FINANCE)
30434
FINANZA - MODULO 2 (SISTEMA FINANZIARIO) / FINANCE - MODULE 2 (FINANCIAL MARKETS AND INSTITUTIONS)
Biographical note
Born on April 12th 1958. Degree in Business Administration, Bocconi University. ITP, London 1984. ISP New York University, Department of Finance, 1988-89. International Corporate Finance, MCE Bruxelles 1989. Capital Markets Investing, Citicorp, New York 1989.
Academic CV
Professor of Corporate Finance, Bocconi University;
Past Dean and Senior Professor, SDA Bocconi School of Management;
Full Graduate Faculty Member, Rotman School of Management, University of Toronto;
Member of the Scientific Committee/Editorial Board of Research Centers, Conferences and Journals;
Visiting – Lecturer - Scholar: widely with numerous International Institutions (i.e. New York University; London Business School; Stockholm School of Economics; IMD Lausanne);
Chair, Evaluation Committee, Bari University (LUM);
Former member of the National (Italian) Committee for the Appointment of Full and Associate Professors;
Former Member of the Academic Council, China Europe International Business School (CEIBS) Shanghai (PRC);
Past Director, Master in Corporate Finance, SDA Bocconi School of Management;
Past Chair Corporate Finance and Real Estate Department, SDA Bocconi School of Management;
Speaker/Organizer/Chair in more than 350 conferences, congresses, seminars, talks;
23 times in a row New York City Marathon finisher.
Research areas
Mergers & Acquisitions and Corporate Restructuring; Corporate Valuation; Financial Planning and Sustainability; Privatizations; Corporate Governance.
Publications
SELECTED PUBLICATIONS
SELECTED PUBLICATIONS
1. Maurizio Dallocchio (with Carlo Bellavite and Enrico Parazzini), "Valutazione d'Azienda nel Mondo ESG" (Corporate Valuation in the ESG World); EGEA, Milan, 2020. Forthcoming;
2. Maurizio Dallocchio (with Antonio Salvi), "Finanza Aziendale" (Corporate Finance); EGEA, Milan, 2020. Forthcoming;
3. Maurizio Dallocchio (with Alessandro Cafarelli, Marco De Vincenzi), Le scelte di struttura finanziaria e valore nel settore immobiliare. In "Gli Strumenti di Investimento e di Finanziamento nel settore immobiliare italiano", Edited by Roberto Fraticelli and Luca Lucaroni, Fifth Edition, Assoimmobiliare, Libreriauniversitaria.it Edizioni, Milan, 2019;
4. Maurizio Dallocchio (with Emanuele Teti, Andrea Aniasi), "The Relationship Between Twitter and Stock Prices. Evidence From the US Technology Industry"; Technological Forecasting & Social Change, 149. hiips://doi.org/10.1016/j.techfore.2019.119747. 2019;
5. Maurizio Dallocchio (with Emanuele Teti, Tommaso Tamburnotti), "Value vs. Growth Investment Strategies. An Empirical Analysis in the European Context"; European Journal of Economics, Finance and Administrative Sciences, ISSN 1450-2275 Issue 102. 2019;
6. Maurizio Dallocchio "Le Scelte Finanziarie" (Corporate Financial Decisions), Corriere della Sera-Università Bocconi Editore, Milan, 2018;
7. Maurizio Dallocchio "Finanza e Business Transformation" (Finance and Business Transformation), in "Business Next", Edited by Andrea Beltratti and Alessia Bezzecchi; EGEA, Milan, 2018.
8. Maurizio Dallocchio (with Stefano Bonini, Philippe Rainbourg, Antonio Salvi), "Do firms hedge translation risks?"; Journal of Financial Management Markets and Institutions. vol. 4, n. 2, 2018.
9. Maurizio Dallocchio (with A. Salvi, P. Quiry, Y. LeFur), "Corporate Finance. Theory and Practice"; John Wiley & Sons, Fifth Edition, London 2018;
10. Edited by Maurizio Dallocchio, Gianluigi Lucchini, Marco Scarpelli, Mergers & Acquisitions. Egea, 2015, Milan;