GIUSEPPE FERRAGUTO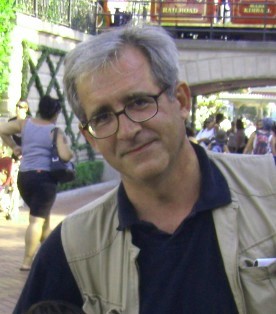 Associate Professor
Department of Economics

Courses a.y. 2022/2023
30066
ECONOMIA - MODULO 2 (MACROECONOMIA) / ECONOMICS - MODULE 2 (MACROECONOMICS)
Biographical note
He received a Degree in Economics from Università Bocconi, and attended the PhD in Economics program at New York University (areas of specialization: international economics and monetary economics).
Academic CV
Director of the Master in International Economics and Management - MIEM, SDA Bocconi (1995-2000), Director of the Master in Economics - MEc, Università Bocconi ( 2002-2005), Director dello Specialized MBA in International Economics and Management , SDA Bocconi (2006-2007). He is currently Director of the course 'Economics - module 2 (Macroeconomics)' .
Recipient of the Bocconi University Teaching Award for the a.y. 2011-12 and the a.y. 2016-17 (Innovation).
Research areas
Macroeconomics. Business cycle theory. Economic growth.
Publications
SELECTED PUBLICATIONS
Among his publications, L'industria farmaceutica italiana l'innovazione tecnologica (with C. Luciani and F. Onida), Bologna: il Mulino, 1993; "Classificazione dei prodotti per fasce di intensità di input e di output tecnologico" in F. Onida (ed.), Innovazione e competitività dell'industria italiana alla luce del vincolo energetico, Bologna: il Mulino, 1987; La composizione qualitativa degli scambi manifatturieri con l'estero dell'ltalia un'analisi basata sui valori medi unitari, Roma: ICE, 1987; "Il problema del vincolo estero in una prospettiva internazionale", in R. Helg and F. Onida (eds.), Specializzazione e integrazione internazionale nell'industria italiana, Milano: F. Angeli, 1992; "L'arresto dell'espansione e l'inversione del ciclo economico", in F. Bruni and F. Onida (eds.), L'economia nel mondo che cambia, Bologna: il Mulino, 1992; "Preferences and Endogenous Growth", European Economic Association Tenth Annual Congress, Prague, 1995; Preferences, Endogenous Growth, and Endogenous Cycles, RISEC-International Review of Economics and Business, Vol. XLVI, No. 1, March 1999 "Trade Liberalizations of Uncertain Duration", in Giornale degli economisti e annali di economia, 1996; Endogenous Growth with Intertemporally Dependent Preferences, , Contributions to Macroeconomics, 2003 ; On the Equivalence Between Internal and External Habits in a Growth Model with Subtractive Preferences, mimeo, 2007 ; "Individual Frailty, Aggregate Savings and Capital Accumulation in a Continuous Time Overlapping Generation Model", mimeo, 2007; "Macroeconomics - Problems and Questions", Egea, Milan, 2014, 2015, 2016,2017, 2018.