SERGIO BERETTA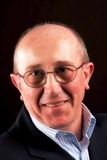 Senior Professor
Department of Accounting

Biographical note
Born : 26 June 1956. Degree in Business Administration, Università Bocconi.
Academic CV
Full Professor of Planning and Control Systems. Senior Lecturer at SDA Bocconi Business School. He has taught at University of Padua and at Università della Svizzera Italiana and visited Stern School of Business (NYU) and University of San Diego. Past Head of the Department of Accounting (Bocconi University, 2013-2016), he is currently delegate for Research Review of the Accounting Department. He is a member of Bocconi Remuneration Committee and serves within the Bocconi Promotion Committee.
Research areas
Planning and Control Systems. Internal Auditing and Risk Management. Business Process measurement and re-design.
Publications
SELECTED PUBLICATIONS
Journal Articles
S. Beretta,

Unleashing the integration potential of ERP systems. The role of process-based performance measurement systems

. Business Process Management Journal, vol 8, n.3 , 2002


S. Beretta,

Enabling integration in complex contexts: The role of process-based performance measurement systems

. Managerial Finance, vol 8, 2004


S.Beretta, S. Bozzolan

, A framework for the analysis of risk communication.

The International Journal of Accounting vol.39, n.3, 2004


S. Beretta, S. Bozzolan.

Quality vs quantity: the case of forward looking disclosure.

The Journal of Accounting Auditing and Finance, Vol. 23 Issue 3, 2008


S. Bozzolan, M. Trombetta, S.Beretta,

Forward Looking Disclosures, Financial Verifiability and Analysts' Forecasts : A Study of Cross-Listed European Firms.

European Accounting Review - Vol. 18, No. 3, 2009


S.Beretta S. Bozzolan,

Il governo della performance dei processi di business: dai Key Performance Indicators ai Key Risk Indicators.

Management Control -2/2013.


S. Beretta, S. Bozzolan, G. Michelon. Board monitoring and internal control system disclosure in different regulatory environments. Journal of Applied Accounting Research - Vol 16 Issue 1, 2015
Chapters In Books
S. Beretta, S. Bozzolan.

From Internal Auditing to Enterprise Risk Management : the Case of the Telecomitalia Group

. In Woods M., - Kajuter P., Linsley P. (editors) – International Risk Management. Systems, Internal Control and Corporate Governance – Elsevier-CIMA, London 2008.
Books
S.Beretta,

Valutazione dei rischi e Controllo Interno.

Università Bocconi Editore, Milano, 2004


S.Beretta, N. Pecchiari,

Analisi e valutazione del Sistema di Controllo Interno.

Il Sole 24 Ore, Milano, 2007