VALTER CONCA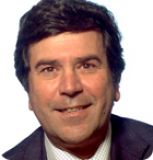 Senior Professor
Department of Management and Technology

Courses a.y. 2021/2022
10844

PRIVATE EQUITY
11577

BUSINESS GAME EUROFIRE
12031

TURNAROUND AND CRISIS MANAGEMENT
20129
FINANZA STRATEGICA [STRATEGIC FINANCE]
30060
ECONOMIA AZIENDALE E GESTIONE DELLE IMPRESE / MANAGEMENT
Biographical note
Born March 24th, 1951. Degree in Business Administration from Università Bocconi. International Teachers Programme diploma, Centre Etudes Supérieures Affaires, Paris. CISD diploma, SDA Bocconi.
Academic CV
Associate Professor of "General Management" and "Management of Acquisitona". Director of the Laboratory on Private equity & LBO.Senior faculty member in Accounting Corporate Finance and Real Estate Department.
Research areas
Management and corporate finance. Strategic analysis and strategic planning. Management of change and development processes. Valuations of M&A operations. Acquisition processes. Comparables and prices analysis. Private Equity Market.
Publications
SELECTED PUBLICATIONS
(V.Conca, E. Carluccio), a cura di Il mercato dei NPLs tra domanda e offerta, EGEA 2017
(V.Conca, A.Danovi, L.Riva), Gli accordi di ristrutturazione dei debiti ex articolo 182 bis della Legge Fallimentare. Un'analisi empirica, Economia &Management, n. 4 2016
(V.Conca,E.Cairo), La crescita per acquisizioni aggregative: evidenze empiriche nel mercato italiano del private equity, Economia & Management, in corso di pubblicazione 2015
(V.Conca, V.Riccardi), Modelli organizzativi dei General Partner nel private equity in Italia, Economia Management, n. 5 2014
(V.Conca, R.Pisani), Private Equity: ruolo e politiche di investimento dei Limited Partner italiani, Economia Management n. 5, 2013
V.Conca, Le Acquisizioni. Valutare e gestire i processi di crescita, III Edizione, EGEA, 2010
(V.Conca,R.Cenciarini), Le acquisizioni in special situation, Scritti in onore di V.Coda, novembre 2010
(V.Conca, V.Riccardi), La valutazione del rischio nel portafoglio del private equity. Ipotesi per un modello di Private Equity Risk Rating, Economia Management, n. 5 , 2010
(V.Conca, G.Colombo, M.Buongiorno,L.Gnan), Integrating Cross Border Acquisitions: A Process-oriented approach, Long Range Planning, 2007.