FRANCESCO GROSSETTI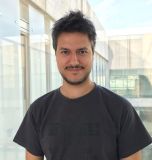 Assistant Professor
Department of Accounting

Courses a.y. 2022/2023
20564
BIG DATA FOR BUSINESS DECISIONS
30518
INTRODUCTION TO BLOCKCHAIN
30599
COMPUTATIONAL APPLICATIONS IN ACCOUNTING
Biographical note
I am an Assistant Professor of Accounting Analytics and Data Science. I graduated in Astrophysics and Space Physics from Università Degli Studi di Milano-Bicocca and hold a PhD in Applied and Computational Statistics from Politecnico di Milano.
My research mainly uses computational and statistical techniques to understand firms' behavior and investors perception. In particular, I adopt and develop Natural Language Processing methods and language models to understand the effect of financial and non-financial disclosure over key financial performance. In addition, I also use Computer Vision methods based on Deep Learning to extract the visual information from financial disclosure. Finally, I study the economic effects of Blockchain and other types of Distributed Ledger Systems and how these can facilitate the development of new streams of research together with a change in the practice of Accounting. I am an active developer of open-source tools.
Beyond research, I enjoy music and photography. I love to watch documentaries and love everything that is sci-fi and tech. In particular, I like to discover new software that is both open-source and useful. Last, space has always been my passion and I try to keep myself up-to-date with the latest news from the outer worlds.
Academic CV
Academic Positions
2018 - Present: Assistant Professor - Department of Accounting, Bocconi University
2017 - 2018: Postdoctoral Fellow - Department of Accounting, Bocconi University
2013 - 2017: PhD Candidate - Department of Mathematics, Politecnico di Milano
Affiliations
Bocconi Institute of Data Science and Analytics

Baffi-Carefin - Algorand Fintech Lab
Baffi-Carefin - MNIST: Monetary Innovation, New Technologies and Society
American Accounting Association
European Accounting Association
Research areas
Financial Accounting and Disclosure
Natural Language Processing applications to extract meaningful and potentially latent information.
Firms' behavior and investors' perception.
Multi-state models for default prediction and firms' dynamic.
Anti-corruption and Sustainability
Blockchain, Decentralized Finance and Smart Contracting Protocols
Economic effects of Blockchain and other types of Distributed Ledger Systems.
DeFi collateralization and liquidation protocols.
Smart Contract development and regulation.
Algorithms and Open Source Software
Definition of optimal conditions for Latent Dirichlet Allocation models
Development of efficient and scalable algorithms for data mining.
Development of R libraries.
Publications
SELECTED PUBLICATIONS
Published Papers
Covid-19 and investors' interpretation of earnings news. Finance Research Letters (forthcoming), with C. D'Augusta.
A Statistical Approach for Optimal Topic Model Identification. Journal of Machine Learning Research, 23(58):1-20, 2022, with Craig Lewis.
Blockchain and other Distributed Ledger Technologies: where is the Accounting? Journal of Accounting and Public Policy, 40(5), 2021, with Miles Gietzmann.
Hypoalbuminemia as a Marker of Protein Metabolism Disarrangement in Patients with Stable Chronic Heart Failure. Minerva Medica, 111(3):226-238, 2020, with E. Pasini, L. Comini, F.S. Dioguardi, A. Olivares, R. Aquilani, S. Scalvini.
Impact of in-hospital Cardiac Rehabilitation on Mortality and Readmissions in Heart Failure: A Population Study in Lombardy Italy, from 2005 to 2012. European Journal of Preventive Car- diology, 26(8):808-817, 2019, with S. Scalvini, A.M. Paganoni, M.T. La Rovere, R. Pedretti, M. Frigerio.
A multi-state approach to hospital readmissions of patients affected by chronic heart failure: the value added by administrative data. Health Care Management Science, 21(2):281-291, 2018, with Francesca Ieva and Anna Paganoni.
Functional recovery after rotator cuff repair for full thickness tear: the role of biceps surgery. Journal of Sport Rehabilitation, 1;27(1):83-93, 2018, with B. Gialanella, M. Mazza, L. Danna, L. Comini.
Isthereanyadditionaleffectoftele-assistanceonlongtermcareprogramsinhypercapnicCOPD patients? Journal of Chronic Obstructive Pulmonary Disease, 3(5):576-8, 2016, with M. Vitacca, M. Paneroni, N. Ambrosino.
Hα3: an Hα imaging survey of HI selected galaxies from ALFALFA. II. Star formation properties of galaxies in the Virgo cluster and surroundings. Astronomy & Astrophysics, 553(A89):13, 2013, with G. Gavazzi, M. Fumagalli, M. Fossati, V. Galardo, A. Boselli, R. Giovanelli, M.P. Haynes.
Hα3: an Hα imaging survey of HI selected galaxies from ALFALFA. I. Catalogue in the Local Supercluster. Astronomy & Astrophysics, 545(A16), 2012, with G. Gavazzi, M. Fumagalli, V. Galardo, A. Boselli, R. Giovanelli, M.P. Haynes, and S. Fabello.
Under Review Papers
Environmental Awareness and Shareholder Proposals: The Case of the Deepwater Horizon Oil Spill Disaster, with C. D'Augusta and C. Imperatore. (2nd round Revise & Resubmit).
Risk Guidance and Anti-Corruption Language: Evidence from Corporate Codes of Conduct, with O. Bogachek and M. Gietzmann (Revise & Resubmit).
Working Papers
Investor Inattention, Financial Narrative, and Tone-Based Heuristics, with M. Gietzmann and C. Lewis.
Risk Disclosure and (in-)Effective Tax Planning, with O. Bogachek, P. Demere, and A. DeVito
On the Non-Linear Relevance of Narrative Tone in MD&A Filings, with O. Bogacheck.
Do Firms Speak ESG and Do Investors Listen? Information content and market effects of mandatory non-financial disclosures. with A. Caglio, A. Pisciella, and G. Melloni.
Books
Python for non-Pythonians: How to Win Over Programming Languages. Egea Editore, with G. Rubera.