ITALO COLANTONE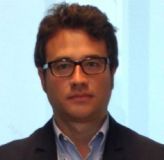 Associate Professor
Department of Social and Political Sciences

Courses a.y. 2021/2022
11687

MACROECONOMICS FOR BUSINESS
11706

ADVANCED MACROECONOMICS
20269
ECONOMICS OF EUROPEAN INTEGRATION
30056
EUROPEAN ECONOMIC POLICY
30564
ECONOMICS AND POLITICS OF THE EUROPEAN UNION
40353

EUROPEAN POLICY
Biographical note
I am Assistant Professor of Economics at Bocconi University, in Milan. I work in the Department of Policy Analysis and Public Management. I teach European Economic Policy, Macroeconomics and Economics of European Integration.
My personal website is: www.italocolantone.com
Academic CV
I hold a Ph.D. in Economics from the Catholic University of Leuven (KUL). I have previously worked as Assistant Professor at the Erasmus University Rotterdam, and I am also affiliated at MSI (KUL). I have visited CEMFI-Madrid, Carlos III and the IAE-CSIC in Barcelona.
Research areas
My research focuses on International Trade and Applied Industrial Organization.
Publications
SELECTED PUBLICATIONS
"New imported inputs, new domestic products" (joint with Rosario Crino') Journal of International Economics, 2014 – 92 (1): 147-165.
"Low-cost import competition and firm exit: evidence from the EU" (joint with Kristien Coucke and Leo Sleuwaegen) Industrial and Corporate Change, 2014 – online access.
"Trade openness, real exchange rates and job reallocation: evidence from Belgium" Review of World Economics/Weltwirtschaftliches Archiv, 2012 – 148 (4): 669-706.
"International trade, exit and entry: a cross-country and industry analysis" (joint with Leo Sleuwaegen) Journal of International Business Studies, 2010 – 41 (7): 1240-1257.
"Firm heterogeneity and endogenous regional disparities" (joint with Carlo Altomonte) Journal of Economic Geography, 2008 – 8 (6): 779-810.