ROBERTO VINCENZI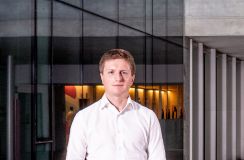 Assistant Professor
Department of Accounting

Courses a.y. 2021/2022
30427
BILANCIO - MODULO 2 / ACCOUNTING AND FINANCIAL STATEMENT ANALYSIS - MODULE 2
Biographical note
Roberto joined Bocconi as an Assistant Professor in September 2020.
Outside academia, Roberto is passionate about sports, primarily running, cycling, and skiing.
Academic CV
Prior to his role at Bocconi, Roberto graduated from the London Business School with a Ph.D. in Business and from the University of Cambridge with an MPhil in Finance. He also earned an MSc and a BSc in Finance from Bocconi. During his studies, Roberto completed two exchange programs (at the Schulich School of Business – Canada, and at the Warwick Business School – UK) and two internships (in the investment banking division of UBS and Barclays).
During his studies, he received the London Business School Ph.D. Financial Award, the Ermenegildo Zegna Founder's Scholarship, and the Bocconi Merit Award.
Research areas
Roberto's research interests are focused on empirical financial accounting and corporate finance and, specifically, on the role of firms' financial disclosures in settings characterized by heightened information asymmetries which increase the complexity of the interaction between companies' insiders and outsiders.
Primary research areas:
Firms' voluntary disclosure

Debt capital markets and debt contracting

Supply-chains

M&A
Publications
SELECTED PUBLICATIONS
Books and chapters:
Monte Carlo Valuation. In "Corporate Valuation: Measuring the Value of Companies in Turbulent Times", Wiley, 2016