SILVIO PETRICONI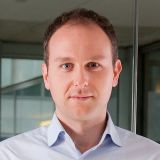 Assistant Professor
Department of Finance

Courses a.y. 2021/2022
Biographical note
Silvio Petriconi is an Assistant Professor of Finance at Bocconi University, and affiliate of IGIER and BIDSA. His research has been presented at international conferences including AFA, EFA and FIRS, and has been accepted for publication by the Journal of Financial Economics.
Academic CV
Silvio Petriconi holds a PhD in Economics from Universitat Pompeu Fabra, a M.Res. in Economics from the same institution, and a M.Sc. in Physics from Michigan State University. He has been a Visiting Assistant Professor at Cornell for the 2017/18 academic year. A technology enthusiast, he has been actively participating in the design of Bocconi's new MSc in data science & business analytics (DSBA), and is teaching a Master's course on FinTech and Blockchains in this new program.
Research areas
His primary research fields are financial intermediation and corporate finance, with recent work on credit screening, lending booms, and bank capital regulation. In addition, he is involved in several research projects on blockchain, cryptocurrencies and new digital forms of financial intermediation.
Publications
SELECTED PUBLICATIONS
"The redistributive effects of bank capital regulation" (with E. Carletti and R. Marquez), accepted, Journal of Financial Economics.