NICOLA GENNAIOLI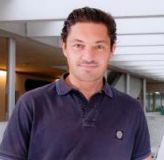 Full Professor
Department of Finance

Courses a.y. 2022/2023
20554
PSYCHOLOGY, ECONOMIC ANALYSIS, AND BEHAVIORAL FINANCE
30006
SISTEMA FINANZIARIO / FINANCIAL MARKETS AND INSTITUTIONS
30367
FINANCE (MODULE I) - FINANCIAL MARKETS AND INSTITUTIONS
Biographical note
Nicola Gennaioli studies topics at the intersection of psychology and finance and topics in the economics of political and legal institutions. He has published several paper in the leading international journals.

He obtained a PhD in economics from Harvard University in 2004. Before joining Bocconi in 2012, he held research positions at CREI (2007-2011), Stockholm University (2004-2007), and a postdoc position at Harvard (2009-2010). He has also been Research Professor at the Barcelona Graduate School of Economics (BGSE).

He holds appointments in various international scientific associations and reviews. He is a research fellow of the Centre for Economic Policy Research (CEPR) and of the European Corporate Governance Institute (ECGI). He is editor of the Journal of the European Economic Association, and associate editor of the Review of Economic Studies, Economic Journal, Review of Finance and Journal of Development Economics. He has been a panel member at Economic Policy.
Academic CV
His most recent publications are (an exhaustive list can be found in my personal webpage):
Finance and the Preservation of Wealth (with A. Shleifer and R. Vishny), Quarterly Journal of Economics
Salience Theory of Judicial Decisions (with P. Bordalo and A. Shleifer), Journal of Legal Studies.
Money Doctors (with A. Shleifer and R. Vishny), The Journal of Finance.
Research areas
Behavioral Economics and Finance.
Publications
SELECTED PUBLICATIONS
State Capacity and Military Conflict (with H.J. Voth), The Review of Economic Studies
Growth in Regions (with R. La Porta, F. Lopes-de-Silanes, and A. Shleifer), Journal of Economic Growth