ELISA TACCONI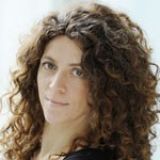 Lecturer
Department of Finance

Courses a.y. 2021/2022
10128

MATHEMATICAL MODELS FOR FINANCE
30062
MATEMATICA - MODULO 1 (GENERALE) / MATHEMATICS - MODULE 1 (GENERAL)
30063
MATEMATICA - MODULO 2 (APPLICATA) / MATHEMATICS - MODULE 2 (APPLIED)
30122
PRECORSO DI MATEMATICA / MATHEMATICS - PREPARATORY COURSE
Biographical note
Lecturer at Oxford University (2012). Ph. D. in Mathematical Methods for Economics, Business, Finance and Insurance from the LUISS Guido Carli University (2011). Master in Mathematics and Computer Sciences (Optimization, Modelization and Calculus) from University Paris XIII, Galileo Institute (2008). Visiting Fellow in the Research Unit of Quantitative and qualitative methods in finance and economics from Italian National Research Council, Institute for Applied Calculus (2007). Master of Advanced Studies in Computational Finance and Risk Management from University of Modena and Reggio Emilia (2006). Master's Degree in Mathematics from University of Bologna (2005).
Academic CV
Post-Doctoral Research Fellow, Department of Finance, since 2012.
Research areas
Optimal Control in Finite and Infinite Dimension , Applications of optimal control to Finance and Economics, Term Structure Dynamics.
Publications
SELECTED PUBLICATIONS
"Dynamic Programming for Optimal Control Problems with Delays in
the Control Variable" (with S. Federico), SIAM, Journal on Control and Optimization, Vol. 52, No. 2, pp. 1203-1236, (2014).
"A Parametric Study of the Term Structure Dynamics" (with M. Bernaschi and D. Vergni), Physica A: Statistical Mechanics and its Applications, Vol. 387, Issue 5: pp 1264-1272, (2008).