MASSIMO ANELLI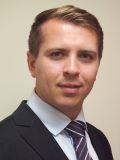 Assistant Professor
Department of Social and Political Sciences

Courses a.y. 2021/2022
30195
ECONOMICS (POVERTY, INEQUALITY AND INCOME DISTRIBUTION)
30264
SCIENZA DELLE FINANZE / PUBLIC FINANCE
40993

THE POLICY PROCESS
Biographical note
I am Assistant Professor at Bocconi University, Department of Policy Analysis and Public Management
I am also a Distinguished CESifo Research Affiliate, an IZA Research Affiliate, a fRDB Research fellow and Research Associate at Dondena Centre for Research on Social Dynamics and Public Policy.
I am a Ph.D. graduate of the Department of Economics at University of California, Davis.
My research is at the intersection of Labor Economics and Education and relies on an intense work of administrative data collection. My main projects focus on the returns to quality of higher education, the determinants of the gender wage gap, the effects of classroom gender interaction on academic and labor market outcomes, the effects of gender of siblings on academic choices and the effects of foreign peers in college on academic outcomes of native students.
My work titled "Returns to elite college education: a quasi-experimental analysis" has been awarded with the Distinguished CESifo Affiliate award for the scientific originality, policy relevance and quality of exposition of the paper presented at the CESifo Annual Conference - Employment and Social Protection Area.
Academic CV
Research areas
Education, Migration, Gender, Voting, Fertility
Publications