ELENA CARLETTI
Personal page
WELCOME TO ELENA CARLETTI'S WEBPAGE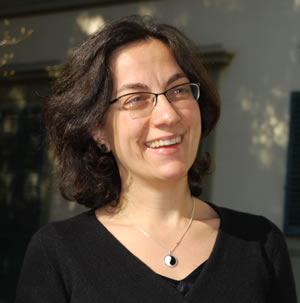 I am Full Professor of Finance at Bocconi University. Before that I was Professor of Economics at the European University Institute, where I held a joint chair in the Economics Department and the Robert Schuman Centre for Advanced Studies. I am also Research Fellow at CEPR, Extramural fellow at TILEC, Fellow at the Center for Financial Studies, at CESifo, at IGIER and at the Wharton Financial Institutions Center.
My main research areas are Financial Intermediation, Financial Crises and Regulation, Competition Policy, and Corporate Governance, and I have published numerous articles in leading academic journals. I have also coedited various books.
I have worked as consultant for the OECD and the World Bank, and I have served in the review panel of the Irish Central Bank and of the Riskbank. I have also been a board member of the Financial Intermediation Research Society and a review panel member for the creation of Financial Market Centres in Stockholm. I am member of the Scientific Committee of Confindustria since 2014.
I participate regularly in policy debates and roundtables at central banks and international organizations and have organized numerous academic and policy-oriented events.
Last change 02/08/2014