FERNANDO VEGA-REDONDO
Personal page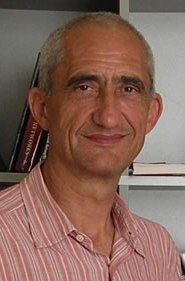 fernando vega-redondo


This is my professional webpage, where you may find information related to my research and teaching activities:
selected publications,
working papers,
a detailed curriculum vitae,
courses taught, with associated material
If you want to contact me, find my "coordinates" here
Personal information:

Born in León (Spain), January 1957
Married to Mirèia Carol i Gres
Four children: Manuel, Ferrán, Diego, Olalla


Research profile:

My research has largely focused on the theory of games and its economic applications, with a special emphasis on issues of bounded rationality, learning, and evolution. Much of my recent work is devoted to understanding the interplay between individual behavior and the evolution of social networks in complex environments. More specifically, my current research involves the study, both theoretically and empirically, of large-scale production networks and of the role of social on innovation and entrepreneurship. I am also working on models of learning and bargaining in networks.
The latest available versions of my working papers reporting on my
ongoing research can be found here.

For information on a pan-African field experiment, the Adansonia Project,
which studies the role of social networks on innovation and entrepreneurship,
you can visit the preliminary website of this ongoing project here.
Last change 05/08/2017