MARIO AMORE
Personal page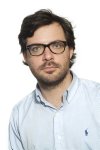 I am Assistant Professor at the Department of Management and Technology at Bocconi University. I got a PhD from Copenhagen Business School and a Master of Science in Economics from Bocconi University. Here you can find my full CV.
My research interests are in the field of corporate governance and family firms. Furthermore, I am interested in the interactions between finance and innovation, and in the behavioral aspects of corporate decision-making. Here is the link to my Google Scholar page.
Publications
Social capital and family control. Explorations in Economic History, forthcoming.
Corporate governance and green innovation (with Morten Bennedsen). Journal of Environmental Economics and Management (2016): 54-72.
Companies learning to innovate in recessions. Research Policy 44 (2015): 1574-1583.
CEO succession mechanisms, organizational context, and performance: a socio-emotional wealth perspective on family-controlled firms (with Alessandro Minichilli, Guido Corbetta and Mattias Nordqvist). Journal of Management Studies 51 (2014): 1153-1179.
Gender interactions within the family firm (with Orsola Garofalo and Alessandro Minichilli). Management Science 60 (2014): 1083-1097.
The value of local political connections in a low-corruption environment (with Morten Bennedsen). Journal of Financial Economics 110 (2013): 387-402.
Credit supply and corporate innovation (with Cedric Schneider and Alminas Zaldokas). Journal of Financial Economics 109 (2013): 835-855.
How do managerial successions shape corporate financial policies in family firms? (with Alessandro Minichilli and Guido Corbetta). Journal of Corporate Finance 17 (2011): 1016-1027.
Selected working papers
Corporate governance and international trade (with Alminas Zaldokas).
Peer effects in family firm governance
Executive gender and tournament incentives (with Orsola Garofalo).
Last change 23/08/2016