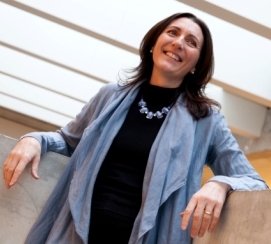 Teaching to, and mentoring, talented students make our "job" as scholars and teachers "il più bello del mondo". My commitment and dedication to teaching and student mentoring shows up in both observable and unobservable ways as follows:
In 2016-2017, I am teaching Microeconomics to students in two wonderful undergratuate programs at Bocconi:
BEMACS Bachelor in Economics, Management and Computer Sciences
CLES Bachelor in Economics and Social Sciences
In 2014-2015, I have been the director of the undergraduate program CLES (Corso di Laurea in Economia e Scienze Sociali) at Bocconi. For current and future CLES students: evviva il CLES !!!
In 2011, I built from scratch the IGIER Visiting Students Initiative---a brand-new mentoring program for Bocconi MSc students offered by the research center IGIER. To learn more about this exciting initiative, click here and here