ALESSIA MELEGARO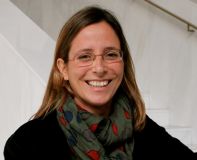 Assistant Professor
Department of Policy Analysis and Public Management


Biographical note
PhD in Biological Sciences. Ecology & Epidemiology Group, Warwick University, UK.
Research Degree Student. Infectious Disease and Epidemiology Unit, London School of Hygiene and Tropical Medicine, London, UK. (Awarded an MRC fellowship)
Laurea (with distinction) in Economics. Institute for Quantitative Methods, Bocconi University, Milan, Italy.

Academic CV
Assistant Professor in Demography and Social Statistics at the Policy Analysis and Public Management Department
Research Fellow at the DONDENA Centre for Research on Social Dynamics.

Research areas
Policy modelling, health and well-being. Mathematical modelling and statistical analysis of infectious disease data, Economic evaluation of healthcare programs, Designing optimal vaccination programs for resource poor settings, Demographic trends and the effects on social interactions.

Selected publications
- De Cao E., Zagheni E., Manfredi P., Melegaro A. The relative importance of frequency of contacts and time of exposure for the spread of directly transmitted infections. Biostatistics, 2014 Jul;15(3):470-83.
- De Cao E., Melegaro A, Klok R, Postma M. Optimising Assessments of the Epidemiological Impact in the Netherlands of Paediatric Immunisation With 13-valent Pneumococcal Conjugate Vaccine Using Dynamic Transmission Modelling, PLoS One, 2014 Apr 2;9(4):e89415.
- Compagni A., Melegaro A. Tarricone R. Genetic screening for the predisposition to venous thromboembolism : a cost-utility analysis of clinical practice in the Italian healthcare system. Value in Health, 2013 Sep-Oct;16(6):909-21.
- Poletti P, Melegaro A, Ajelli M, Del Fava E, Guzzetta G, Faustini L, Scalia Tomba G, Lopalco P, Rizzo C, Merler S, Manfredi P. Perspectives on the impact of varicella immunization on herpes zoster. A model-based evaluation from three European countries. PLoS One. 2013 Apr 17;8(4):e60732.
- Meregaglia M, Ferrara L, Melegaro A, Demicheli V. Parent "cocoon" immunization to prevent pertussis-related hospitalization in infants: the case of Piemonte in Italy. Vaccine. 2013 Feb 6;31(8):1135-7.
- Van Hoek A.J., Melegaro A., Gay N., Bilcke J., Edmunds W.J. The cost-effectiveness of varicella and combined varicella and Herpes zoster vaccination programmes in the United Kingdom. Vaccine 2012 Feb 1;30(6):1225-34.
- Choi Y.H., Jit M., Gay N., Andrews N., Waight P.A., Melegaro A., George R., Miller E. 7-valent pneumococcal conjugate vaccination in England and Wales: is it still beneficial despite high levels of serotype replacement? PLoS One. 2011;6(10):e26190. Epub 2011 Oct 14.
- Melegaro, A.; Jit, M.; Gay, N.; Zagheni, E.; Edmunds, W. J. What types of contacts are important for the spread of infections? Using contact survey data to explore European mixing patterns. Epidemics, 3, 2011, 143:151
- van Hoek AJ, Melegaro A, Zagheni E, Edmunds WJ, Gay N. Modelling the impact of a combined varicella and zoster vaccination programme on the epidemiology of varicella zoster virus in England. Vaccine. 2011 Mar 16;29(13):2411-20.
- House T, Baguelin M, Van Hoek AJ, White PJ, Sadique Z, Eames K, Read JM, Hens N, Melegaro A, Edmunds WJ, Keeling MJ. Modelling the impact of local reactive school closures on critical care provision during an influenza pandemic. Proc Biol Sci. 2011 Feb 2.
- Melegaro A, Choi YH, George R, Edmunds WJ, Miller E, Gay NJ. Dynamic models of pneumococcal carriage and the impact of the Heptavalent Pneumococcal Conjugate Vaccine on invasive pneumococcal disease. BMC Infect Dis. 2010 Apr 8;10:90.
- van Hoek A J; Gay N; Melegaro A; Opstelten W; Edmunds WJ. Estimating the cost-effectiveness of vaccination against herpes zoster in England and Wales. Vaccine 2009;27(9):1454-67.
- Zagheni E, Billari FC, Manfredi P, Melegaro A, Mossong J, Edmunds WJ.Using time-use data to parameterize models for the spread of close-contact infectious diseases. Am J Epidemiol. 2008 Nov 1;168(9):1082-90. Epub 2008 Sep 18.
- Melegaro A, Choi Y, Pebody R, Gay N. Pneumococcal carriage in United Kingdom families: estimating serotype-specific transmission parameters from longitudinal data. Am J Epidemiol. 2007 Jul 15;166(2):228-35.
- Melegaro A, Edmunds WJ. A cost-effectiveness analysis of the 7-valent conjugate vaccine in England and Wales. Vaccine 2004;22: 4203-4214.
- Melegaro A, Gay NJ, Medley GF. Estimating the transmission parameters of pneumococcal carriage in household. Epidemiology and Infection 2004;132:433-41.
- Edmunds WJ, Brisson M, Melegaro A. The potential cost-effectiveness of acellular pertussis booster vaccination in England and Wales. Vaccine 2002; 20:1316-1330.