DANIELA GRIECO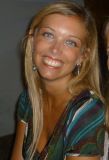 Lecturer
Department of Economics

Courses a.y. 2018/2019
30065
ECONOMIA - MODULO 1 (MICROECONOMIA) / ECONOMICS - MODULE 1 (MICROECONOMICS)
30500

ECONOMICS LAB
Biographical note
Degree in Economic and Social Sciences Università Bocconi, Ph.D. in Economics Università Bocconi
Academic CV
Lecturer in Economics, Department of Economics. Deputy Director BSc in Economics and Social Sciences.
Research areas
Experimental economics, Behavioral economics, Decision theory, Health economics, Development economics, Industrial economics, Economics of innovation.
Selected publications
Creativity and financial incentives (with Gary Charness). Forthcoming, Journal of European Economic Association; Motivating cord blood donation with information and behavioral nudges (with Nicola Lacetera, Mario Macis and Daniela Di Martino), Nature SciRep, 2018, 8:252; Enforcing cooperation in public goods games: Is one punisher enough? (with Marco Faillo and Luca Zarri). Journal of Economic Psychology, 61, 2017, 55-73; Innovation and stock market performance: A model with ambiguity-averse agents. Journal of Evolutionary Economics, Sept 2017; Perceived legitimacy of normative expectations motivates compliance with social norms when nobody is watching (with Giulia Andrighetto and Luca Tummolini). Frontiers in Psychology (Cognitive Sciences Section), 6, 2015, 1413; Legitimate punishment, immunity, and the enforcement of cooperation (con Luca Zarri e Marco Faillo). Games and Economic Behavior, 77, 2013, 271-283.