DANIELA GRIECO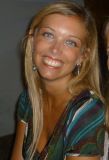 Lecturer
Department of Economics


Courses a.y. 2016/2017
30030
POLITICA ECONOMICA [ECONOMIC POLICY]
30065
ECONOMIA - MODULO 1 (MICROECONOMIA) / ECONOMICS - MODULE 1 (MICROECONOMICS)

Biographical note
Degree in Economic and Social Sciences Università Bocconi, Ph.D. in Economics Università Bocconi

Academic CV
Lecturer in Economics, Department of Economics. Deputy Director BSc in Economics and Social Sciences. BELSS (Bocconi Experimental Lab for Social Sciences) Technical Manager.

Research areas
Experimental economics, Behavioral economics, Decision theory, Health economics, Development economics, Industrial economics, Economics of innovation.

Selected publications
Perceived legitimacy of normative expectations motivates compliance with social norms when nobody is watching (with Giulia Andrighetto and Luca Tummolini). Frontiers in Psychology (Cognitive Sciences Section), 6, 2015, 1413; Legitimate punishment, immunity, and the enforcement of cooperation (con Luca Zarri e Marco Faillo). Games and Economic Behavior, 77, 2013, 271-283; Overconfidence in absolute and relative performance: The regression hypothesis and Bayesian updating (con Robin M. Hogarth), Journal of Economic Psychology, 30 (5), 2009, pp. 756-771.