LEONARDO BORLINI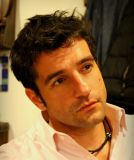 Assistant Professor
Department of Law

Courses a.y. 2017/2018
Biographical note
Born October 5th, 1977. Degrees in Law and Business Administration from Bocconi University (magna cum laude) and in Law from University of Pavia (magna cum laude). LL.M from the University of Cambridge. Ph.D in International Law and Economics from Bocconi University.
Since 2012 a member of the Department of Legal Studies of Bocconi University and Faculty Member of the PhD in Legal Studies. Prior academic appointments at the Department of Legal Studies of Bocconi University and the Faculty of Political Sciences of LUISS – Libera Università Internazionale degli Studi Sociali Guido Carli, or the Guido Carli Free International University for Social Studies. He is member of the United Nations Expert Group working on Anti-Corruption Academic materials (Academic Initiative Against Corruption-UNODC); Researcher for the Research Centre on International Cooperation Regarding Persons Sought for Corruption and Asset Recovery established by the G20 at the Beijing Normal University and member of the Wolfson College (University of Cambridge, UK). He was Visiting Researcher at Graduate Institute of Internationad and Development Studies in Geneva; Visiting Researcher of the Legal Department of the International Monetary Fund (IMF); Visiting Researcher at the World Bank Group, and Visiting Scholar University of Cambridge, Faculty of Law/Wolfson College (Cambridge, United Kingdom). He is also member of the Bar of Milan.
Apart from his academic appointments, he has served the International Monetary Fund as a technical assistance expert; worked as Associate lawyer of Grande Stevens Law Firm (Milan-Turin-Rome, Italy) and consulted the World Bank (Public Accountability Mechnism), the Inter-American Development Bank (IADB) and the United Nations Office on Drugs and Crime UNODC).
Academic CV
Assistant Professor of EU Law, Deparment of Legal studies, Bocconi University. He currently teaches International Trade and Investment Law and EU Law
Research areas
Public International Law. Law of the EU. International economic law. EU Competition Law and Policy. International Trade Law. International co-operation against transnational crimes (focus: corruption, money laundering and terrorism financing).
Selected publications
Corruption – Economic Analysis and International Law, with M. Arnone (Edward Elgar: Cheltenham UK/Northampton MA US, 2014), 686 pp. See: http://www.e-elgar.com/shop/corruption?___website=uk_warehouse.

Soft law, soft organizations e regolamentazione 'tecnica' di problemi di sicurezza pubblica e integrità finanziaria, in 2 Rivista di diritto internazionale, 2017, pp. 356-406

The North Korean Gauntlet, International Law and the New Sanctions Imposed by the Security Council, in XXVI Italian Yearbook of International Law 2016, (Brill: 2017), 319-345.

Tutela della privacy e protezione dei dati personali a fronte della sicurezza pubblica e dell'integrità del sistema finanziario europeo in 1 Diritti umani e diritto internazionale, 2017, pp. 23-49.

Deepening International Systems of Subsidy Control in EU PTAs: A Comparative Analysis. Normative Rationales and Legal Implications, with Claudio Dordi in 23(3) Columbia Journal of European Law, 2016/17, 551-606.

Regulating Criminal Finance in the EU in the Light of the International Instruments, in Yearbook of European Law 2017 (Oxford University Press: 2017), 46 pp., also available at: https://academic.oup.com/yel/advance-access

State Aid Control and Subsidies Regulation in EU Agreements: Substance, Procedure and Policy Space in the 'New Generation' EU FTAs in The Global Community: Yearbook of International Law and Jurisprudence 2016, (Oxford University Press: 2017), 145-174.

International Anti-Money Laundering Programs: Empirical Assessment and Issues of Criminal Regulation, with M. Arnone in 13 (2), Journal of Anti-Money Laundering Control, 2010, 226-271. Award: Highly Commended Award Winner by Emerald Literati Network Awards for Excellence 2011.

Methodological Issues of the "More Economic Approach" to Unilateral Exclusionary Conduct. Proposal of Analysis Starting from the Treatment of Retroactive Rebates, in 5(2) European Competition Journal, 2009, pp. 409-449.

Legal and Economic Appraisal of the "More Economic Approach" to Unilateral Exclusionary Conduct: Regulation of Loyalty-Inducing Rebates (Case C-95/04P), in T. Tridimas and P. Eeckhout, (Eds.), 14, Yearbook of European Law 2008, (Oxford University Press, 2009), pp.446-518.