MANUELA GERANIO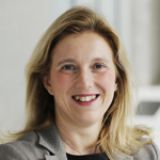 Researcher with Tenure
Department of Finance

Courses a.y. 2020/2021
10074

FINANCIAL MARKETS AND INSTITUTIONS
20253
INTERNATIONAL FINANCIAL MARKETS
30006
SISTEMA FINANZIARIO / FINANCIAL MARKETS AND INSTITUTIONS
Biographical note
Born Novembre 17th, 1970. Degree in Business Administration from Università Bocconi. CEMS (Community of European Management Schools) Master (1995). PhD in Business Administration and Management, Università Bocconi (2001).
Academic CV
Adjunct professor of International Financial Markets and Researcher in Financial Markets and Intermediaries. Teaching activity for the Banking and Insurance Division of SDA Bocconi School of Management.
Research areas
Fintech in financial market infrastructures. Strategies of stock exchanges and other trading venues. International financial markets. International financial flows. International strategies for financial institutions. Equity markets. IPOs and ADRs markets. Public-to-private deals and private equity deals. Asset management and venture capital markets.
Publications
SELECTED PUBLICATIONS
"Stess testing the equity home bias: A turnover analysis of Eurozone markets", with V. Lazzari, Journal of International Money and Finance, 97, 2019, pp70-85
"Fintech in the exchange industry: potential for disruption", Masaryk University Journal of Law and Technology, Vol 11:2, 2017, pp 245-266
"The effects of affiliations on the initial public offering pricing", with C. Mazzoli and F. Palmucci, International Review of Economics & Finance, Vol 51, September 2017, pp 295-313.

"Evolution of the Exchange Industry: From Dealers' Clubs to Multinational Companies", book published by Springer (April 2016).

"Trading of Shares in the Societates Publicanorum?", with G. Poitras, Explorations in Economic History, (February 2016)

"Exchange competition in listing services: evidence for Italian companies", with V. Lazzari, Economic Notes, vol. 43, n.3-2014: pp. 283–307"

Come sarebbe l'Italia con 1.000 società quotate?", with E. Garcia Appendini, in Economia&Management n.3, (Giugno 2013).

"International Corporate Debt market", with I. Hallak, in Survey of International

Finance, edited by H. Kent Baker and Leigh A. Riddick, Oxford University Press, 2012.

"Cross Listing and the evolution of Global Stock Market Liquidity", in Handbook of Research on Global Stock Markets, edited by Geoffrey Poitras, Edward Elgar Publishing, 2011

"Equity markets do not fit all: an analysis of public to private deals in Continental Europe" con G. Zanotti, European Financial Management, 2012, vol.18, 5, pages 867-895

"Going public and listing fees around the World", with V. Lazzari, in Trends In European Securities Industry, Egea 2011

"Hedging With Futures: Efficacy Of Garch Correlation Models To European Electricity Markets", with G. Zanotti and G. Gabbi, in Journal of International Financial Markets, Institutions & Money (2010);

"Gli investimenti azionari internazionali di portafoglio: quale ruolo per l'Italia?", with A. Franzosi, Bit Notes Borsa Italiana, n.18/2007;

"Can mutual funds characteristics explain fees?", con G. Zanotti, in Journal of Multinational Financial Management n. 15 (2005).