MARIA PAOLA MARIANI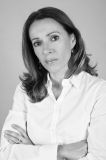 Associate Professor
Department of Law


Courses a.y. 2015/2016
40306

INTERNATIONAL BUSINESS LAW - LEX MERCATORIA
50043
DIRITTO DELL'UNIONE EUROPEA [EUROPEAN UNION LAW]
50169
EU PRIVATE INTERNATIONAL LAW
50179
THE LAW OF INTERNATIONAL ORGANIZATIONS

Biographical note
Born June 11th, 1966. Degree in Law from the Università degli Studi di Milano. PhD in International Economic Law.

Academic CV
Researcher in International Law.


Research areas
Private international procedural law. International commerce law. Public international law and EU law.

Selected publications
In the field of Private International Law and International Commercial Law : Il leasing finanziario internazionale tra diritto uniforme e diritto internazionale privato, CEDAM, Padova, 2004; La convenzione civile del Consiglio d'Europa sulla corruzione: un nuovo versante della cooperazione giuridica internazionale nella lotta alla corruzione, in G. Sacerdoti (a cura di), Responsabilità delle imprese e strumenti internazionali anticorruzione: dalla Convenzione OCSE 1997 al Decreto n. 231/2001, Milano 2003; Clausole compromissorie e giudice internazionalmente competente ad emanare provvedimenti d'urgenza in materia di garanzie bancarie a prima richiesta, in Rivista trimestrale di diritto e procedura civile, 2000; Arbitrato CCI e legge applicabile al merito in un contratto internazionale di distribuzione, in Rivista dell'arbitrato, 1998; Il collegamento negoziale nel diritto internazionale privato, in Rivista di diritto privato, 1998; L'entrata in vigore delle due convenzioni di Unidroit sul leasing internazionale e sul factoring internazionale, in Rivista di diritto internazionale privato e processuale, 1995. In the field of European Law: Gli effetti nel tempo delle sentenze pregiudiziali interpretative della Corte di Giustizia: interesse generale e tutela dei singoli, in Diritto dell'Unione Europea, 2007; Le relazioni internazionali dell'Unione europea: aspetti giuridici della politica estera di sicurezza e di difesa comune, Milano, 2005; Libera prestazione di servizi e stabilimento degli intermediari di assicurazione comunitari in Italia, in Diritto del commercio internazionale, 2001. In the field of Public International Law: OECD, Dizionario di diritto pubblico, a cura di Sabino Cassese, Milano, 2006; Diritti dell'uomo e tutela delle minoranze: Europa e Nazioni Unite e Emigrazione, asilo e rifugiati in G. Sacerdoti (a cura di), Diritto e Istituzioni della nuova Europa: i testi normativi del nuovo assetto europeo con saggi introduttivi e note, Milano, 1995; La giurisdizione interna sugli Stati stranieri: il caso di fatti illeciti commessi in uno Stato diverso da quello del foro, in Responsabilità civile e previdenza, 1993.