STEFANO LIEBMAN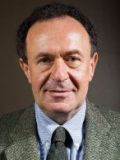 Full Professor
Department of Law

Courses a.y. 2017/2018
20151
DIRITTO DEL LAVORO E DELLE RELAZIONI INDUSTRIALI [LABOUR LAW]
50029
DIRITTO DEL LAVORO - MODULO 1 [LABOUR LAW - MODULE 1]
50157
DIRITTO DEL LAVORO - MODULO II (CASI DI DIRITTO DEL LAVORO) [LABOUR LAW - MODULE II (CASES ON EMPLOYMENT LAW)]
50158
DIRITTO DEL LAVORO (CASI DI DIRITTO DEL LAVORO) [LABOUR LAW (CASES ON EMPLOYMENT LAW)]
50159
DIRITTO DEL LAVORO - MODULO II (CASI DI RELAZIONI INDUSTRIALI) [LABOUR LAW - MODULE II (CASES ON INDUSTRIAL RELATION LAW)]
50160
DIRITTO DEL LAVORO (CASI DI RELAZIONI INDUSTRIALI) [LABOUR LAW (CASES ON INDUSTRIAL RELATION LAW)]
50161
LABOUR LAW - MODULE II (EUROPEAN SOCIAL LAW)
50162
LABOUR LAW (EUROPEAN SOCIAL LAW)
Biographical note
Born March 13th, 1953. Degree in Law from the Università degli Studi di Milano.
Academic CV
Full Professor of Labour Law and Dean of the School of Law, he heads the Labour Law area as part of the PhD in Legal Studies at Bocconi. He was Associate Professor of Labour Law at Università Bocconi and at the Universities of Sassari and Milano (Statale). Co-editor of the journal Argomenti di Diritto del lavoro. Member of the scientific committee of the journals, Giurisprudenza italiana and Massimario di Giurisprudenza del Lavoro. From May 2003 to June 2006 he was a member of the Board of the "Italian Society of Labour Law and Social Security" (AIDLASS). Attorney-at-Law, he is registered in the special Register of full-time university professors. Member appointed by the Ministery of the University, since 2014, of the Board of Directors of Brera Academy of Arts
Research areas
Labour law. Labour law. Constitutional law. Private law.
Selected publications
Individuale e collettivo nel contratto di lavoro, Milano: Giuffrè, 1993; Contributo allo studio della contrattazione collettiva nell'ordinamento giuridico italiano, Milano: Giuffrè, 1986; "La mobilità del lavoro nella L. 223/1991: tendenze della prassi applicativa", in Riv. it. dir. lav., 1999; "Interpretazione del contratto collettivo e flessibilità del rapporto di lavoro", in Quaderni del Notiziario di giurisprudenza del lavoro, 1999;"La disciplina delle mansioni nel lavoro alle dipendenze delle Pubbliche Amministrazioni", in Arg. dir. lav., 1999; Amministrazione straordinaria delle grandi imprese in crisi e Fallimento: un confronto. I profili lavoristici", in Quad. giur. comm., 2000; "Italian Labour Law and the Phenomenon of Unemployment" (with M. Del Conte), in A. Predetti (ed.), The Unemployment Positive and Normative Theories, Milano: Egea, 1999; "L'accountability dell'organizzazione sindacale: profili giuslavoristici", in A. Grandori (ed.),Responsabilità e trasparenza nelle organizzazioni sindacali, Milano: Egea, 2001; "Il sistema dei rimedi nella disciplina dei licenziamenti individuali", in Quaderni di diritto del lavoro e delle Relazioni Industriali, Torino: UTET 2002, n. 26, 37-64; "Dispute Settlement Procedures and Flexibilisation of Employment Relations: Remedies against Unfair Dismissal under Italian Law", in R. Blanpain, M. Weiss (eds.), Changing Industrial Relations and Modernisation of Labour Law. Liber Amicorum in Honour of Professor Marco Biagi, Kluwer Law International, 2003; "Il nodo della rappresentanza e della rappresentatività", in Diritto delle relazioni industriali 2003, 40; I regimi di protezione dell'impiego nelle sintesi econometriche: tre domande per avviare un dibattito" (with M. Del Conte), in Politica Economica, vol. 30, 2004, 389-395, available also in english at SSRN website. Contrattazione collettiva e riforma del mercato del lavoro: dal Libro Bianco al Dlgs 276/2003, in Studi in onore di Giorgio Ghezzi, Padova, Cedam, 2005, Variazioni in tema di interpretazione del contratto collettivo di lavoro, in Studi in onore di Mattia Persiani, Padova, Cedam, 2005, Sussidiarietà e lavoro, in Diritti sociali e riforme costituzionali, Padova, Cedam, 2007, Brevi note in tema di accertamento pregiudiziale sull'efficacia, validità ed interpretazione dei contratti collettivi di lavoro, in Argomenti di diritto del lavoro, 2008; Multi-stakeholders approach to Corporate governance and Labor Law: a Note on Corporate Social Responsibility, 2008, www.SSRN.com; Prassi aziendali e regolazione dei rapporti di lavoro nell'impresa: fonte consuetudinaria o prodotto dell'autonomia collettiva, in Argomenti di diritto del lavoro, 2009; Prestazione di attività produttiva e protezione del contraente debole fra sistema giuridico e suggestioni dell'economia, in Giornale di diritto del lavoro e delle relazioni industriali, 2010; Impresa e diritto del lavoro: regole di governance, interessi plurali e strategie di tutela, in Diritto, mercato ed etica. Omaggio a Piergaetano Marchetti, Milano, Università Bocconi Editore, 2010; Evaluate Labor Law: dismissal rule, in Compliance with labour legislation: its efficacy and efficiency, Working Document n. 6, 2010, International Labour Office, Geneva; Sistema sindacale "di fatto", crisi dell'unità sindacale e rinnovi contrattuali separati: prime verifiche giudiziali, in Argomenti di diritto del lavoro, issue n. 3, 2011; .Sistema sindacale "di fatto", efficacia del contratto collettivo (aziendale), e principio di effettività, in Argomenti di diritto del lavoro, issue 6, 2011Co-editor, with Mattia Persiani, La legge n. 92 del 2012 (cd "riforma Fornero") dopo le modifiche introdotte dalla legge n. 99 del 2013, Utet, 2013. Con Valerio DeStefano (coautore), Le clausole che regolano la trattative sindacale nel protocollo d'intesa del 31 maggio 2013: l'occasione per una ricostruzione diacronica, in Argomenti di diritto del lavoro, 2013, fasc. 4/5, p. 737ss..