LANFRANCO SENN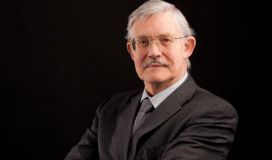 Senior Professor
Department of Social and Political Sciences

Courses a.y. 2020/2021
10069

ECONOMIA E POLITICA DEI TRASPORTI [TRANSPORTATION ECONOMICS AND POLICY]
Biographical note
Born December 21st, 1943. Degree in Economics from Università Bocconi.
Master of Arts in Regional Science, University of Pennsylvania.
Academic CV
Full Professor of Regional Economics. Former Director of SDA Bocconi Economics Department and president of the Associazione Italiana di Scienze Regionali. He has been Director of CERTeT Centre for Research on Regional Economics, Transport and Tourism and Director of Master in Economia e Management dei Trasporti, della Logistica e delle Infrastrutture, areas in which he continues to carry out his activities. Since 2005 Former director of the Underground degree in Management of Public Administration and international Institution (CLAPI). Member of the governing committee of the Università della Svizzera Italiana in Lugano. Previously he has taught at the Universities of Trento, Bari, Bergamo and the Università Cattolica di Milano. He has been a visiting professor at the Politecnico of Zurich and at Hitotsubashi University in Tokyo. Expert on regional and transport policies of the European Union. He has been President of Metropolitana Milanese s.p.a.
Research areas
Regional economics. Urban economics. Economics of transport. Economics of services. Valuation of regional policies. Input-Output Analysis. Public Utilities.
Publications
SELECTED PUBLICATIONS
"Service activities urban hierarchy and cumulative growth", 1991; "Reseaux d'innovation et millieux innovateurs" (with D. Maillat e M. Quevit), 1992; Urban Economic Development in the U.S. and Western Europe (with A. Summers e P. Cheshire), 1993; "Rural areas development: indirect policies" (for OCDE), 1993; Il ruolo dei trasporti nello sviluppo del Mezzogiorno, 1994; "The Impact of Urban Structure on the Location of Producer Services", 1997; "Le milieu des services ligistiques et le role de l'environnement urbain", 2000; (with U. Fratesi) "Growth and Innovation of Competitive regions. The role of Internal and External connections", ed. Springer, 2009; "Infrastrutture per rafforzare l'interconnessione" in (edited by) Perulli Paolo - Pichierri Angelo "La crisi italiana nel mondo globale, Economia e società del Nord", Editore Einaudi, pp. 211-253, 2010; (with D. Musolino) " Regions, places and cities in the mental maps of Italian entrepreneurs: the territorial attractiveness of Italy. From Urban systems to sustainable competitive metropolitan regions", 2013; "Infrastructure and local development: a strategic project of the transeurasian corridor", Russian Academy of Sciences, Mosca, 11th March 2014.