GIOVANNI FATTORE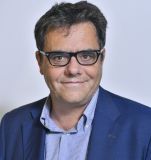 Full Professor
Department of Social and Political Sciences

Courses a.y. 2020/2021
10481

HEALTH CARE SYSTEMS AND POLICY
11381

SISTEMI SANITARI COMPARATI [COMPARATIVE ANALYSIS OF HEALTHCARE SYSTEMS]
11445

FONDAMENTI DI ECONOMIA AZIENDALE E SISTEMI SANITARI [BASICS OF HEALTHCARE MANAGEMENT AND POLICY]
11892

HEALTHCARE MANAGEMENT AND POLICY
11954

DIGITAL HEALTH, BIG DATA AND DATA SCIENCE
20278
PROJECT MANAGEMENT AND FUNDING OF INTERNATIONAL PROGRAMS
20469
INSTITUTIONS, GOVERNMENT AND SOCIETY - MODULE I
20495
HEALTHCARE MANAGEMENT AND POLICY
20533
INSTITUTIONS, GOVERNMENT AND SOCIETY - MODULE II A
20534
INSTITUTIONS, GOVERNMENT AND SOCIETY - MODULE II B
20545
PUBLIC POLICY AND ADMINISTRATION & HISTORY OF ECONOMIC THOUGHT
20546
SOCIOLOGICAL RESEARCH & INSTITUTIONS AND ECONOMIC OUTCOMES
40013

EMPIRICAL RESEARCH FOR LAW
Biographical note
Laurea Degree in Economics and Social Sciences from Università Bocconi. Master of Science in Health Policy and Management, Harvard University and PhD in Social Policy at the London School of Economics and Political Science. He had research positions at the Department of Health Policy and Management, Harvard School of Public Health, and LSE Health and Social Care. His most recent areas of research are nutrition policy and economics, health and healthcare inequalities and big data for health. He is Past-President of the Italian Association of Health Economics and member of the editorial board of "Health Policy Economics and Law", "Pharmacoeconomics" and "Economia e Management". He is associate editor of "Health Policy".
Academic CV
Full Professor, he was Head of the Department of Policy Analysis and Public Management from 2012 to 2016 and Director of the Master in International Healthcare Management Economics & Policy (MIHMEP) from 2002 to 2008 and is currently Faculty Member of the PhD in Public Policy and Administration and Senior Faculty Member of the Public Management & Policy Division of SDA Bocconi School of Management. He is researcher at CERGAS.
Research areas
Economics and nutrtion, Health Care Management, Health Policy, Comparative Analysis of Health Systems, Pharmaceutical Policy, Cost-Effectiveness and Cost-Benefit Analysis, Research Methods for Management, Performance Management in Public Istitutions, Governmentality,
Publications
SELECTED PUBLICATIONS
International Journal articles
Fattore G, Petrarca G, Torbica A. Traveling for care: Inter-regional mobility for aortic valve substitution in Italy. Health Policy 2014.
Torbica A, Fattore G, Ayala F. Eliciting Preferences to Inform Patient-Centred Policies: the Case of Psoriasis. Pharmacoeconomics 2014; 32(2).
Boriani G, Maniadakis N, Auricchio A, Müller-Riemenschneider F, Fattore G, Leyva F, Mantovani L, Siebert M, Willich SN, Vardas P, Kirchhof P. Health technology assessment in interventional electrophysiology and device therapy: A position paper of the European Heart Rhythm Association. European Heart Journal 2013; 34(25): 1869-1874.
Häkkinen U, Iversen T, Peltola M, Seppälä TT, Malmivaara A, Belicza E, Fattore G, Numerato D, Heijink, R, Medin E, Rehnberg C. Health care performance comparison using a disease-based approach: The EuroHOPE project. Health Policy 2013; 11(1-2): 100-109.
Agostoni C, Fattore G. Growth outcome: Nutritionist perspective. World Review of Nutrition and Dietetics 2013; 106: 12-18.
Fattore G, Tediosi F. The importance of values in shaping how health systems governance and management can support universal health coverage. Value in Health 2013; 16: (1 SUPPL.) S19-S23.
De Belvis AG, Ferrè F, Specchia ML, Valerio L, Fattore G, Ricciardi W. The financial crisis in Italy: Implications for the healthcare sector; Health Policy 2012; 106(1): 10-16.
Numerato D, Salvatore D, Fattore G. The impact of management on medical professionalism: A review. Sociology of Health and Illness 2012; 34 (4): 626-644.
Linertová, R., Serrano-Aguilar, P., Posada-de-la-Paz, M., Hens-Pérez, M., Kanavos, P., Taruscio, D., Schieppati, A., Stefanov, R., Péntek, M., Delgado, C., Graf von der Schulenburg, J.-M., Persson, U., Chevreul, K., Fattore, G., Worbes-Cerezo, M., Sefton, M., López-Bastida, J. Delphi approach to select rare diseases for a European representative survey. The BURQOL-RD study. Health Policy 2012; 108(1): 19-26.
Fattore G, Dubois HFW, Lapenta A. Measuring New Public Management and Governance in Political Debate. Public Administration Review 2012; 72 (2): 218-227.
Gandini F, Giannitti C, Fattore G, Giordano N, Galeazzi M, Fioravanti A. Validation of an Italian version of the functional index for hand osteoarthritis (FIHOA). Modern Rheumatology 2012; 22(5): 758-765.
Karampampa, K., Gustavsson, A., Miltenburger, C., Teruzzi, C., Fattore, G. Treatment experience, burden and unmet needs (TRIBUNE) in MS study: results from Italy. Multiple sclerosis 2012: 18(2 Suppl): 29-34.
Fattore, G., Lang, M., Pugliatti, M. The Treatment experience, burden, and unmet needs (TRIBUNE) study - measuring the socioeconomic consequences of Multiple Sclerosis. Multiple sclerosis 2012; 18 (2 Suppl): 5-6.
Casey GJ, Sartori D, Horton SE, Phuc TQ, Phu LB, Thach DT, Dai TC, Fattore G, Montresor A, Biggs BA. Weekly iron-folic acid supplementation with regular deworming is cost-effective in preventing anaemia in women of reproductive age in Vietnam. PLoS ONE 2011; 6(9): e23723.
Dubois, H.F.W., Fattore, G. Public Fund Assignment through Project Evaluation. Regional and Federal Studies 2011; 21(3): 355-374.
Fattore G, Maniadakis N, Mantovani LG, Boriani, G. Health technology assessment: What is it? Current status and perspectives in the field of electrophysiology. Europace 2011; 13 (SUPPL. 2): ii49-ii53.
Boriani G, Burri H, Mantovani LG, Maniadakis N, Leyva F, Kautzner J, Lubinski A, Braunschweig F, Jung W, Lozano IF, Fattore, G. Device therapy and hospital reimbursement practices across European countries: A heterogeneous scenario Europace 2011; 13 (SUPPL. 2): ii59-ii65.
Maniadakis, N., Vardas, P., Mantovani, L.G., Fattore, G., Boriani, G. Economic evaluation in cardiology. Europace 2011; 13 (SUPPL. 2): ii3-ii8.
Calciolari S, Cantù E, Fattore G. "Performance management and goal ambiguity: Managerial implications in a single payer system" Health Care Management Review 2011; 36(2): 164-174.
Fattore G, Salvatore D. "Network organizations of general practitioners: antecedents of formation and consequences of participation". BMC Health Service Research 2010; May 11; 10(1): 118.
Torbica A, Fattore G. "Understanding the impact of economic evidence on clinical decision making: a discrete choice experiment in cardiology", Social Science and Medicine 2010; 70: 1536-1543.
Cappellaro G, Fattore G, Torbica A. "Funding and Regulating Health Technologies in Decentralized Systems: A Comparison between Italy and Spain", Health Policy 2009; 92(3) 313-321.
Fattore G, Frosini F, Salvatore D, Tozzi V. "Social Network Analysis in Primary Health Care: the impact of interaction on prescribing behaviour", Health Policy 2009; 92(3): 141-148.
Dubois H, Fattore G. "Definitions and typologies in public administration research: The case of decentralization", International Journal of Public Administration 2009; 32(8): 704-727.
Pacileo G, Fattore G. "Alcool abuse prevention in young people: an economic simulation", Journal of Substance Abuse 2009; 6: 385-392.
Gerzeli S., Torbica A, Fattore G. "Cost Utility Analysis of knee prosthesis with complete microprocessor control (C-leg) compared with mechanical technology in trans-femoral amputees", The European Journal of Health Economics (HEPAC) 2008; 2: 327-336.
Fattore G, Jommi C "The last decade of Italian pharmaceutical policy: instability or consolidation?" Pharmacoeconomics 2008; 26(1):5-15.
Fattore G, Torbica A "Cost and reimbursement of cataract surgery in Europe: a cross-country comparison", Health Economics, 2008; 17 (S1): S71-S82.
Compagni A, Bartoli S, Buehrlen B, Fattore G, Ibarreta D, de Mesa EG "Avoiding adverse drug reactions by pharmacogenetic testing: A systematic review of the economic evidence in the case of TPMT and AZA-induced side effects. International Journal of Technology Assessment in Health Care 2008; 24(3): 292-302.
Fattore G, Factors Affecting an Economic Model for Zoster Vaccination, Herpes 2007; 14 (S2): 52A-55A.
Fattore G, Torbica A "Inpatient reimbursement system in Italy: How do tariffs relate to costs?" Health Care Management Science 2006; 9: 251-258.
Fattore G, Torbica A. "Economic evaluation in health care: the point of view of informed physicians", Value in Health 2006; 9(3): 157-167.
Torbica A, Fattore G. "The "Essential Levels of Care" in Italy: when being explicit serves the devolution of powers", The European Journal of Health Economics (HEPAC) 2005; 6: 46-52.
Amato, MP, Battaglia MA, Caputo D, Fattore G, Gerzeli S, Pitaro M, Reggio A "The costs of multiple sclerosis: a cross-sectional, multicenter cost-of-illness study in Italy", Journal of Neurology 2002; 249(2): 152-163.
Percudani M, Fattore G, Belloni GC, Gerzeli S, Contini A "Service utilization and costs of first-contact patients in a community psychiatric service in Italy", European Psychiatry 17 (8); 2002: 434-442.
Fattore G, Percudani M, Pugnoli C, Contini A, Beecham J "Mental Health Care in Italy: Organisational Structure, Routine Clinical Activity and Costs of a Community Service in Lombardy Region", International Journal of Social Psychiatry 2000; 46(4): 250-265.
Tarricone R, Fattore G, Gerzeli S, Taddei C, Percudani M, "Costs of pharmaceutical treatments in major depression patients in Italy" Pharmacoeconomics 2000; 15: 245-260.
Fattore G, "Clarifying the scope of Italian NHS coverage: Is it feasible? Is it desirable?" Health Policy 1999; 50: 123-142.
Percudani M, Fattore G, Galletta J, Mita P, Altamura C "Health care costs of therapy-refractory schizophrenic patients treated with clozapine: a study in a Community Psychiatric Service in Italy", Acta Psychiatrica Scandinavica 1999; 99: 274-280.
Fattore G, Jommi C, "The New Pharmaceutical Policy in Italy", Health Policy 1998; 46 (1); 21-41.
Lorenzoni R, Pagano D, Mazzotta G, Rosen D, Fattore G, Gensini G, "Pitfalls in the economic evaluation of thrombolysis in myocardial infarction", European Heart Journal 1998; 19(10): 1518-1524.
Cavallo M C, Fattore G "The Economic and Social Burden of Alzheimer Disease on Families in Lombardy Region, Italy", Alzheimer Disease and Associated Disorders 1997; 11(4): 184-190.
Villari P, Fattore G, Siegel J, Paltiel D, Weinstein M, "Economic Evaluation of HIV Testing Among Intravenous Drug Users: Analytic Framework and Application to Italy", International Journal of Technology Assessment in Health Care, 1996; 12(2): 329-350.